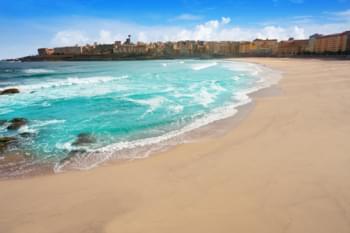 Book cheap car hire at Vigo Airport
Book a rental car for a week
From 337 $ per week you have the possibility to be flexible and independent on the road with your own rental car.
Book a small car
For a relaxed drive through the narrow streets of Vigo, small cars are the perfect choice. Starting at 359 $ per week, you can rent a nimble vehicle that you can maneuver through traffic with ease.
Book a family car
If you're traveling with the family book a spacious family car, which you can rent at Vigo airport from as little as 476 $ per week .