Sao Paulo region - Compare car rental prices on driveboo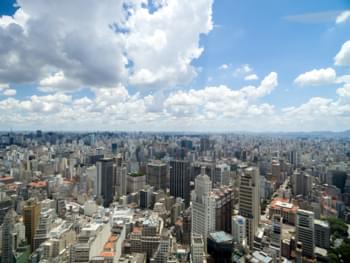 Driveboo is an online price comparison platform that helps you to find the best rental cars in the region of Sao Paulo. You will be able to find a lot of different car categories and compare prices of different suppliers. Follow your planned budget and chose a rental car tailored to your needs. Experiencing a rental car tour promises you to see more of Brazil and the state of Sao Paulo. Like this your journey will be even more memorable, as you can freely decide when you want to see what place. Most of the sights are of course in the city center of Sao Paulo. We recommend you to spend some days in the city center of Sao Paulo before exploring the surrounding areas of the city. Where can I rent a car in Sao Paulo? Partner stations are spread all over the city. However, most stations are located at airports and train stations.
Rent a car at the airports of Sao Paulo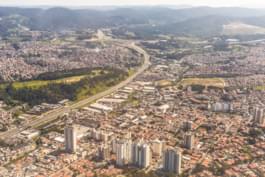 Many tourists decide to rent the car directly at the airports. Like this you can explore the region of Sao Paulo immediately upon arrival at the airport. You won't have to wait for any shuttles or pay for expensive taxi rides. Arrive at Sao Paulo, put the luggage in the trunk and drive to your accommodation. In addition, the longer the rental period of your car, the better the rental price.
In the state of Sao Paulo there are three international airports. There are several direct flights from Europe and the USA to those.
If you only want to see stations that are directly in the terminal building, please select the filter "Station in the terminal".
Hiring a car in Sao Paulo Region: Full comprehensive insurance without excess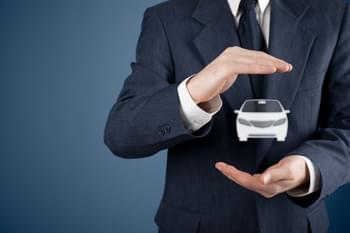 We usually recommend you to chose offers which include comprehensive insurance without excess. In the event of damage you will not be responsible paying any additional costs. The deposit retained by the car rental station will be reimbursed to you by the car rental broker. How will the money be reimbursed? The money will be deducted from your deposit. Tenants who who decided to book an offer including comprehensive insurance without excess will then receive the deductible back from their car rental broker.
Rent a car in Brazil - What should I take care off?
Insurance, additional services, included kilometers. There are some terms and things you need to understand during your booking process. Here you can find some explanations which will help you to find the perfect rental car for your journey in Brazil.
As mentioned before we always recommend fully comprehensive insurance without excess. In case of damage, the deposit will be refunded by the car broker.

Furthermore we strongly recommend to book Liability insurance. At best it should have a minimum amount of 1 million Euro. In this way, you will cover the costs that you may cause for others in the event of an accident.

Unlimited kilometer allowance offers you to plan long journeys without counting kilometers. There are car hire companies which add a lump sum for each kilometer driven with the hired car.

Let's talk about gas for the rental car. The full/full fuel regulation allows you to pay only for the fuel you use. You receive your car with a full tank and return it with a full tank. Pretty fair, isn't it?

Not to forget additional services such as air conditioning or GPS. Since the climate in Brazil can get very hot, it is advisable to book a car with air conditioning.
The age of the driver influences the prices of the offers. Some companies charge additional fees for young drivers and older drivers. Please indicate your age directly at the beginning of your booking at driveboo.
Start your roadtrip at the region of Sao Paulo
What can I visit in Sao Paulo with a rental car? The most populated area in Brazil is the state of Sao Paulo. Therefore it is very dynamic and diverse. We are sure you will have a fantastic time with your rental car in the area. From Sao Paulo you can reach many cities by rental car. Here you can find some distances from Sao Paulo city to other interesting places.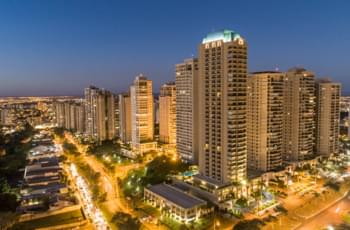 Campinas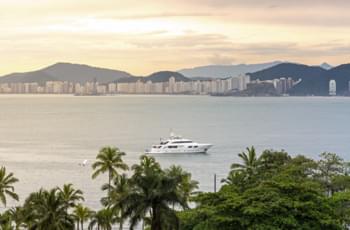 Guaruja