Car rental at Rapid City Regional Airport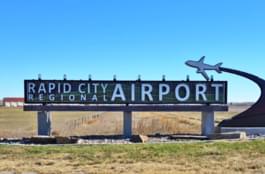 Rapid City Regional Airport is a public-use airport, which is located nine miles southeast of Rapid City, in Pennington County, South Dakota, United States.
Depending on how you arrive in Rapid City, you have several options from where to pick up your rental car. One rental station would be on the Rapid City Regional Airport, the other option would be to collect the car in the city centre of Rapid City.
Driveboo works with all well-known car rental companies. You can book conveniently online via Car Rental Check and compare the offers of the different providers. Then the company will provide your car at your desired location, for example at Rapid City Regional Airport, or it can be delivered to your accommodation, according to your wishes. When the car is handed over, you will have to pay the deposit for it, which you will get back at the end of your vacation. Compare offers online on Driveboo.com.
Why should I rent a car in Rapid City?
Freedom of movement
Money-saving
Comfort
With a rental car, you will experience many advantages in Rapid City. For example, being able to move independently and flexible of public transport. Moreover, you can save money by making your reservation at a hotel located a little bit further from the city centre and rent a car. The money you save would compensate for the car rental price, besides you will enjoy the freedom of movement.
A car rental allows visiting remote places, hidden trails or restaurants with a view, impossible to get to by taking a taxi or a bus. These special places are usually inaccessible by bus. Also, there is nothing better than a car waiting for you at the railway station or airport. Nothing more comfortable than not having to carry your luggage to the bus or tram, or paying taxi airport additional charges for it.
Sights you have to visit with your rental car
Rapid City lies east of Black Hills National Forest in western South Dakota. It's known as a gateway to Mt. Rushmore, the massive iconic sculpture of 4 U.S. presidents.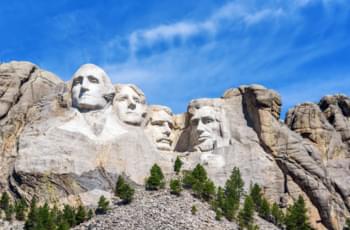 Mount Rushmore National Memorial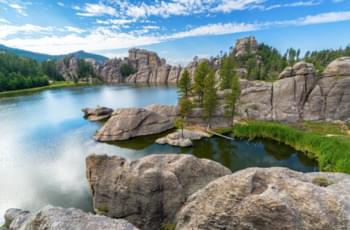 Custer State Park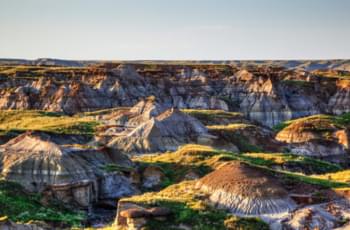 Dinosaur Park
Rapid City car rental - insurance for the rental car
With every vacation, the costs should be able to be planned safely. With a rental car, this is done by choosing the comprehensive insurance without excess. Only this policy settles the damage completely in the event of an accident, while a policy with a deductible contributes to the costs. To avoid unexpected additional costs, experts recommend the fully comprehensive policy without excess when renting a vehicle.
Rent a car and pay a deposit at Rapid City Airport
For each rental car, the car rental company requires a deposit, which is blocked on the credit card until the car is returned undamaged at the return station. On our portal, you can see all car rental offers with deposit details. Please leave enough room for the amount.
You should pay attention to this with a rental car in South Dakota
America has left-hand traffic
Speed limits: 65 mph in rural areas, 80 mph out of town
Blood alcohol limit: 0.0 per mille
In case of an emergency, you can reach the police and ambulance at the emergency number 911