Arriving at the capital of Ecuador
If you plan to arrive by plane at the Mariscal Sucre International Airport (UIO), which is located 25 miles from Quito, you can pick up your hired car at the airport car rental station. On Driveboo.com you can find the best offer for your stay in Quito with the price comparison service.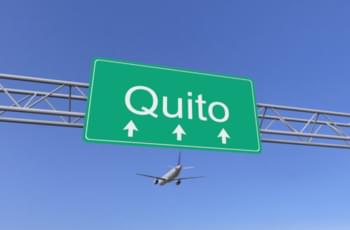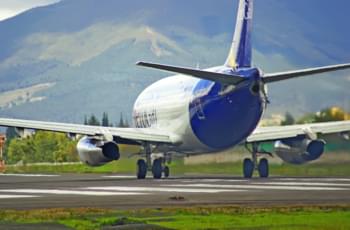 Visiting the sights of Quito with your rental car
Quito is Ecuador's capital city, which sits high in the Andean foothills. It is known for its well-preserved colonial centre, that is rich of 16th- and 17th- century churches and other structures blending European, Moorish and indigenous styles.
During your stay in Quito, you will experience the advantages of having a rental car, such as being flexible and independent.
Quito provides beautiful sights that are worth visiting.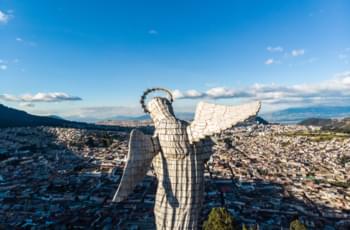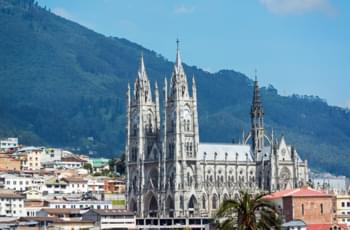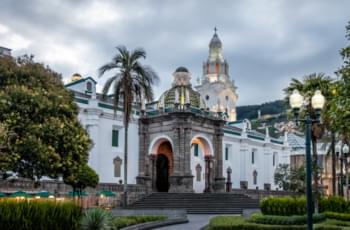 Speed limits in Quito
Is it safe to rent a car and drive around Quito?
Pay attention to the advice below:
Don't drive at night - local people tend to drive without using headlights. Moreover, drunk driving is a common practice as well as driving even faster (as the roads are less crowded).
Pico Y Placa - is a program used during rush hour. During certain hours in the morning and afternoon, cars with license plate numbers ending in a certain digit are not allowed on the streets. Inform yourself at the rental station before driving.
Window washers - Window-washers are the most aggressive of the streetside hustlers. They will come up and start washing your car window with little to no warning. Keep eye contact with these guys. Use your hand to signal no and use your eyes and a shake of your head to confirm that you are not interested
Traffic signs - signs are regularly ignored. Signs are also different. While they use international symbols, everything is written in Spanish.
Everyone uses horns - If a light turns green, at least one horn will blow. Don't take it personally if you are the lead car. Local people will use their horns for a variety of reasons: when they lightly tap their horn when passing a stopped car it should be a warning that they shouldn't pull back into traffic, for example for a taxi. When you hear a long and loud sound, then be aware that it should be a signal that a possible accident is about to happen.
Animals and people - Be aware of people and animals walking on the highway. Always look out for pedestrians. Highways are also used to move large herds from pasture to pasture.
Homemade speed bumps - Be aware as you approach rural communities that slowing down will not only protect pedestrians, it is a way to protect your own vehicle from serious damage. Also, when you see cars driving on the wrong side of the road, they are often trying to avoid the speed bump.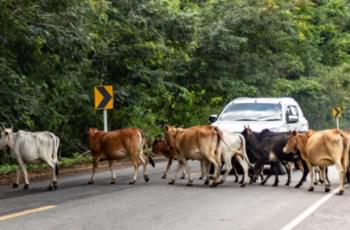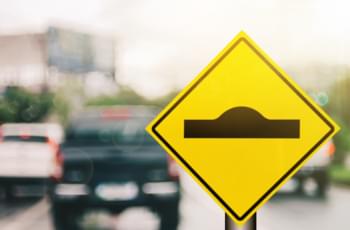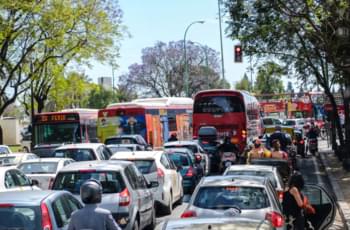 You have to pay attention to some advice to have a safe stay in Quito. For example, we recommend not to leave any items in the car (at least not visible). If something happens to the car, due to bad road conditions (speed bumps) or an accident - we have several offers regarding insurances. On our website, you can compare the different offers with the price comparison service. We recommend, renting a car with a fully comprehensive insurance policy without excess. But is it worth it? When booking this option, you are on the safe side. It may not appear to be so cheap at first glance, but in case of an accident, you won't have to pay any additional costs for damage.
There is one particular traffic circle where you need to take extra care. It goes around the Plaza Argentina and is a major route out of town, down to the city of Cumbaya. This road turns unidirectional for rush hour. In the morning, it only allows people up the mountain. At night, it only allows people down.
In which language are the traffic signs
In Quito, international symbols are used on the traffic signs. The only difference is that they are written in Spanish. In the table below you will find some translations of the most common signs or in case you have to ask locals for the right direction.