Car rental at Porto Airport (OPO)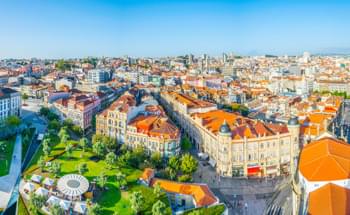 Porto from above
If you land at Porto Airport (OPO) in Portugal, you can take a rental car directly afterwards and explore the city on your own. Porto is the most important industrial and business location in Portugal and is ideal for a spin in a rental car. The city is located in the north of the country at the mouth of the Rio Douro. At the same time, Porto is an attractive and popular travel destination, especially for those interested in culture, in addition to the capital Lisbon. In 2001, Porto was even the European Capital of Culture and since then it has attracted even more visitors than it did before.
4 reasons for a winter in Porto
You do not know exactly where you want to go in winter? We give you 5 reasons why Porto is worth a trip in winter:
Porto has a pleasant, mild climate even in winter, so you can leave your winter clothes at home.
The winter months are low season in Porto. This means that both accommodation and restaurant visits are cheaper.
In Porto you can enjoy delicious culinary highlights all year round - even in winter.
In winter, Porto offers numerous events and activities. Come and see for yourself.
Francisco Sá Carneiro Porto Airport - Information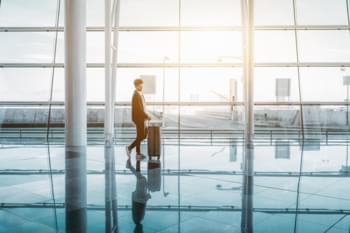 Porto Airport
Porto International Airport OPO is located near the city of Porto in northern Portugal. It is about 18 km away from the city center, but is already located in the area of the nearby city of Maia. Besides Lisbon Airport, Porto International Airport is the second major airport in the country, handling many international flights not only in Europe but also overseas. Low-cost airlines as well as the well-known major airlines fly to this airport in equal measure. It has two runways and a terminal. The terminal has three levels connected by elevators and offers a wide range of stores, especially for books and magazines, but also souvenirs, clothing, flowers, electronic devices and jewelry.
The car rental pickup station at Porto Airport
Many large car rental companies as well as local providers operate their pickup stations here at Francisco Sá Carneiro OPO Airport. But to make sure that you get a rental car during the vacation season, you can rent one in advance on the Internet via the online price comparison and then only pick it up at the car rental pickup station at the airport. Only the deposit you pay with your credit card is then due. The amount will be credited to you when you return the car.
The pick-up station for your rental car is located on the first level of the terminal, where you will also find the arrival and luggage carousels. All you have to do is leave the baggage carousels and walk towards the various car rental offices.
These are the traffic rules in Portugal
ONE-WAY STREETS
Portugal is still a country of one-way streets, especially in the big cities, such as Lisbon. Here you must pay attention if you are on the road with a rental car from a local car rental company, which you could rent cheaply via the price comparison on the Internet.
SPEED LIMITS
Per mille limit
It's better not to get into the car on the driver's side of your rental car once you've tasted the good port wine, because even if the alcohol limit is 0.5, it's better not to drive after drinking alcohol as a foreigner in Portugal.
CELL PHONE AT THE WHEEL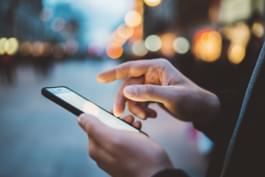 No cell phone at the wheel
Even phoning without a hands-free system can be expensive. Especially when you pick up your car at the car rental pickup station at Porto Airport, make sure that there is a yellow safety vest in the rental car that you could rent cheaply on the internet. You will have to put it on if you leave the car in case of a breakdown or accident. A warning triangle and first-aid kit should also be available.
CHILD'S SEAT
If children are travelling with you, you will need a child seat for them up to the age of 12 years or a height of 135 cm. Please point this out when you book on the Internet so that the local car rental company can provide you with a rental car with the required child seats.
Here you can refuel your rental car at Porto Airport
There is no gas station directly at Francisco Sá Carneiro Airport, but even if you get your rental car, which you could rent cheaply on the Internet, with an almost empty tank, the gas stations located around Porto are only a few minutes away and can therefore be reached quickly. Keep in mind the following terms:
"Gasolina dem chumbo 95" = Super Gasoline
"Gasolina sem chumbo 98" = Super Plus
"Gasóleo" = Diesel
A round trip with your rental car from the airport through Porto
Once you arrive at Francisco Carneiro Porto OPO International Airport, you can pick up your rental car at the car rental pick up station and explore the highlights of Porto on your own.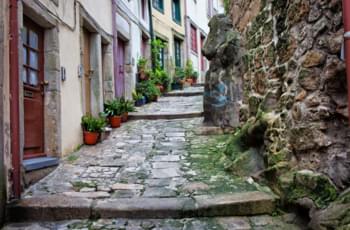 Discovering Porto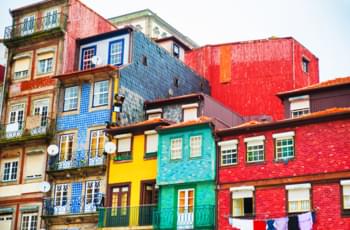 Colorful houses in Porto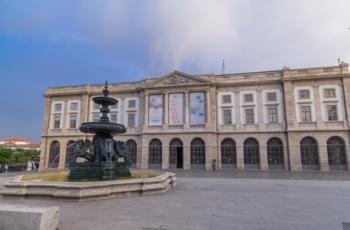 Natural History Museum, Porto
OLD TOWN OF RIBEIRA
You can quickly reach the city of Maia or Porto, where many places of interest are waiting for you. First and foremost is the old town of Ribeira, which watches over the Rio Duoro with its narrow streets and colorful houses. From here you have a wonderful view, which becomes a unique experience especially in the evening, when dusk falls.
Museums
Also many museums inspire in this beautiful city, like for example the Tram Museum, the Port Wine Museum, the Natural History Museum or also the Museum of Photography. But Porto has even more to offer, and with a car from a car rental company you can quickly reach the nearby beach of the city to recharge your batteries for the next round trip with your car from a local car rental company.
Wine in Porto
Another thing makes the city so famous in Portugal: its port wine production. You can comfortably taste the delicious wines in a small restaurant in the old town. And not only the hilly old town of Ribeira, which was declared a UNESCO World Heritage Site in 1996, and the narrow streets are worth seeing. If you have looked for a rental car for Porto, which you could rent for a reasonable price by comparing prices, then you can also start with a car from a local car rental company to the nearest surroundings and visit the miles of white sandy beaches along the coast as well as the tranquil coastal towns. And the Douro valley is also ideal for exploring by rental car from Porto Airport.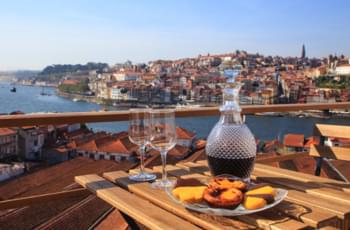 Wine in Porto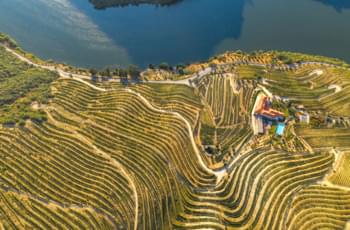 Winegrowing in Douro