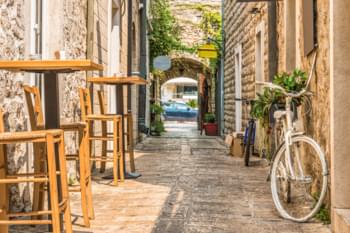 Book a cheap rental car in Montenegro
You can find a cheap rental car in Podgorica Airport from as little as 20 $ per week. At MietwagenCheck we compare the prices of all major car rental companies and find you the best deal.
Small cars are especially popular in Montenegro as they allow you to drive through the narrowest streets in Podgorica and fit into small parking spaces. Small cars can be rented for as little as 25 $ per week.
If you are traveling to Montenegro with the whole family, a family car is also suitable for as little as 102 $ per week. Here, everyone will find enough space and you can look forward to an unforgettable vacation.
If you need a rental car only for one day, you can rent it already for 3 $ per day.