Car rentals in Montenegro: Most popular car rental destinations
Rental car Montenegro: Roadtrippin' along the coast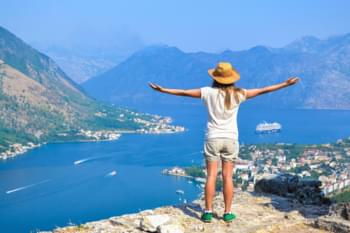 Enjoy the landscape of Montenegro
Look forward to an exciting road trip by rental car along the coast of Montenegro. A rental car is the most convenient way to travel in Montenegro and enables you to stop at your favorite spots. What are you waiting for? Book your rental car for Montenegro from the comfort of your own home on Driveboo.com. The portal compares the offers of the car rental companies in Montenegro and shows you the best price for the desired rental car. Look forward to a variety of exciting sights in Montenegro, which you can explore flexibly by rental car!
Car rental Montenegro: Where can I pick up a rental car?
If you have booked your desired vehicle online in advance, it is very easy to pick it up on site in Montenegro. Car rental companies are located in the following cities and elsewhere in Montenegro:
If you are travelling to Montenegro by plane, you can also pick up your rental car at the following airports. In this way, you will be flexible from the very first moment and able to explore Montenegro independently of public transport.
The right accommodation for your holiday in Montenegro
If you haven't found the right accommodation for your holiday in Montenegro yet, then have a look on Driveboo.com. Here you will surely find something beautiful for Montenegro. With a suitable rental car and the right hotel, your holiday in Montenegro is guaranteed to be an unforgettable experience!
Which highlights should I visit in Montenegro by rental car?
Montenegro has a lot to offer for its visitors. Whether you are a nature, sports or culture lover - if you explore Montenegro by rental car, you can arrange your trip according to your wishes. Due to the variety of sights everyone is guaranteed to get their money's worth in Montenegro. What do you think of these must-sees: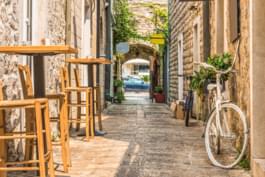 Discover Budva in Montenegro
Lovćen
Gospa od Škrpjela
Biogradska Gora National Park
Crno jezero
Budva Riviera
Ada Bojana
Old Town of Budva