Pick up a rental car at Paros National Airport (PAS)
If you want to spend your next vacation on Paros, then it is best to book a rental car in advance. Paros Island is part of the South Aegean archipelago and is ideal for a vacation with your own rental car from Paros National Airport (PAS). Drive flexibly through nature and discover the lush green landscapes of Paros. The crystal clear waters and sandy beaches of the Mediterranean Sea are waiting for you. Look forward to delicious Greek specialties when you explore the island in the Aegean Sea with your rental car. If you book your rental car from home, you can pick it up directly after your arrival at Paros Airport.
Vacation Paros: advantages in spring and autumn
If you travel to Paros in the spring and autumn months, you can benefit from a whole range of advantages. We reveal to you the top 4:
Since there aren't as many tourists traveling to Paros in spring and fall, you'll have the beaches and sights almost to yourself.
Prices for accommodations and rental cars are much cheaper in the off-season on Paros.
Paros is waiting for you with mild temperatures in autumn and spring. Look forward to sunshine, but not too hot temperatures. That way you can make many excursions on the island.
In spring and autumn you not only have a wider choice of different rental cars, but also the cafes and taverns are not so crowded, so you can always choose your dream location.
Where do I get my rental car at Paros National Airport?
Wondering where to pick up your rental car at Paros Airport? We will be happy to help you. Most vacationers reach the island by plane. For this reason it is worthwhile to pick up your rental car directly at the airport. In this way, you do not have to resort to a cab or public transport. Just look for the car rental signs at Paros Airport after you have picked up your luggage. At the car rental counter, you will then show your documents and can start your well-deserved vacation in Paros without any major detours.
The offer of rental cars at airports is often larger and therefore cheaper. Therefore, we recommend that you compare the offers at the airport as well as those in the city center before booking.
Finding the right type of vehicle for your round trip
When booking your rental car through our portal Driveboo.com you have the choice between numerous vehicle classes. Depending on whether you are visiting Paros with the whole family, your friends or your partner, a different model is worthwhile.
The following vehicle types are available for you to choose from: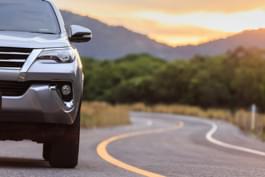 SUV
Do you want to go off-road with your rental car? Then it is best to take an SUV. These are robust and yet comfortable. In addition, an SUV offers enough space for the whole family and luggage. So if you want to drive on more remote roads during your vacation in Paros and feel safe, then you can definitely rely on the SUV.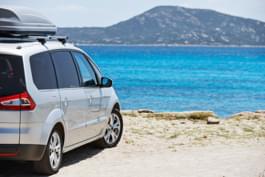 Van
The minivan will be an ideal companion during a tour of Paros. Look forward to a vehicle with a higher ceiling and comfort, because that's exactly what you get with a van. Depending on the case, up to 9 people can find space in a minivan. So you can travel comfortably if you are traveling with your friends or family. Characteristic of the van are the rear sliding doors that make it easy to get in, out and load the car.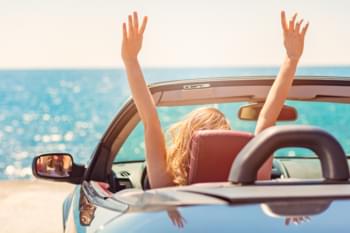 Convertible
The convertible is probably one of the most popular types of vehicles in the world. So why not rent a chic convertible as a rental car and drive it along the coasts of Paros? The chic model not only impresses visually, but also turns driving into a real experience. Imagine jetting along the coast of Paros with the top down, feeling the wind in your hair and the sun on your skin. With a convertible, nothing stands in the way of an adventurous vacation on Paros.
Discover the most beautiful beaches on Paros with a rental car
What would be a trip to Paros without visiting the most beautiful beaches of the island? With your own rental car you are flexible in time and place and can freely explore all the desired places of the island. Do you like a bay particularly well? Then spend the rest of the day there and drive with your rental car relaxed back to the starting point. Here are a few inspirations where you can find the most beautiful beaches on Paros.
Kolymbithres
Monastiri
Chrissi Akti
Santa Maria
Molos
Piperi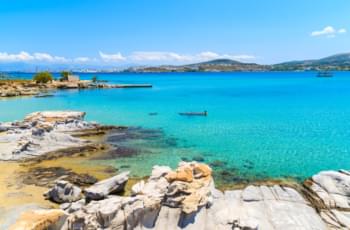 Kolymbithres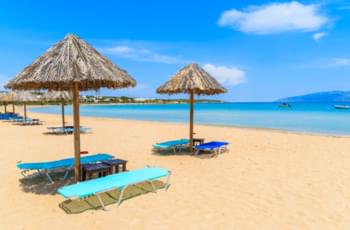 Santa Maria
Climate diagram Paros
You can visit the island of Paros all year round because the climate is mild. You can look forward to many hours of sunshine and few rainy days. So it can be endured. We give you an overview of the temperatures on Paros: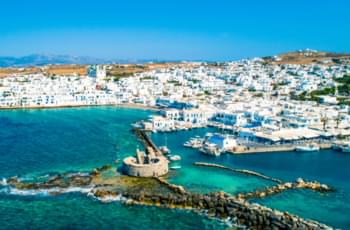 View of Naoussa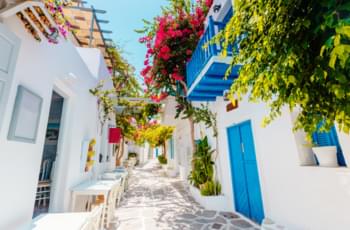 Alley in Paros town