Rental car Paraná: Explore Brazil by car
Paraná is a state in southern Brazil that's home to Iguaçu Falls with hundreds of cascades straddling the border with Argentina. With your rental car, you can explore the beautiful nature of Paraná and its surroundings. You will experience many benefits with a rental car in Brazil, such as being flexible and independent in planning your stay.
Where can I get my rental car in Paraná?
When arriving in Brazil, you have several options from where you can pick up the rental car. One would be the rental station at Afonso Pena International Airport (CWB); which is one of the largest airports in South America. Another option would be to pick up the hired car at a rental station in Curitiba; which is the capital and largest city in the Brazilian state of Paraná.
The most practical option is to rent a car directly at the airport. A big advantage of airport car rental companies is that they have more customer-friendly opening hours. In addition, the car rental stations at the airport usually have ample parking spaces, so that they have a large fleet. If you enter your flight number when booking, the car rental company can withhold your rental car for you in case of delayed arrival due to the flight.
Sights you have to visit with your rental car
Iguaçu National Park
Wire Opera House
Vila Velha State Park
Macuco Safari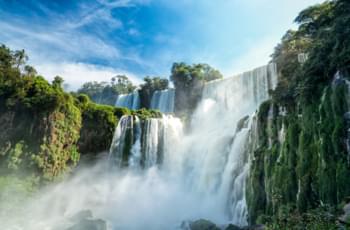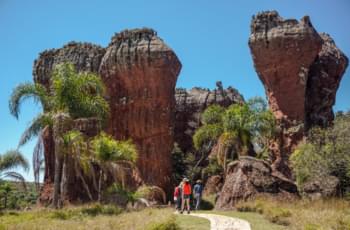 What are the steps for renting a car?
The best way to rent a car for Brazil is through the price comparison on Driveboo. The prices are usually much better for early bookings. If you book from home, your rental car is therefore much cheaper for Paraná. You also have more planning security and know in advance where to pick up your rental car. You can also select the vehicle category, such as SUV, convertible or mid-size cars. This way you can make sure that all suitcases fit into the rented car.
Put together your dream car individually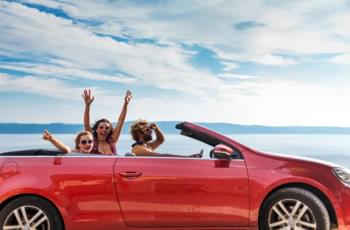 Fun in the convertible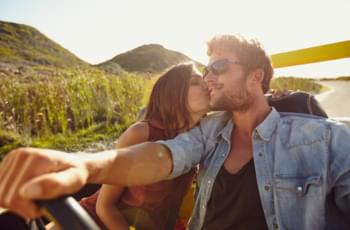 More fun with the additional driver option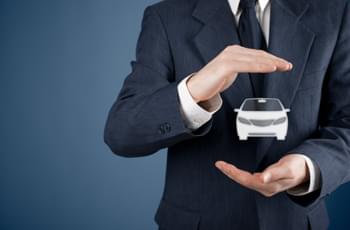 The right rental car insurance
VEHICLE CATEGORY
What could be nicer than driving a convertible along the coast of Brazil? Pack your friends in the rental car and jet off! Or do you prefer a minivan? Here, your loved ones are guaranteed to have enough space and you can also stow your suitcases without much effort. In addition, you can select an automatic, all-wheel drive and air conditioning for your rental car via the search mask. This guarantees that you won't sweat when driving through the Paraná region.
OPTIONS
INSURANCE BENEFITS
If you are not in the mood for stress in the event of damage to your rental car, you should take out fully comprehensive insurance without excess. An accident can happen quickly, even if you are a safe and careful driver. Play it safe and choose the right insurance for Paraná in advance. You can also take out passenger accident insurance or glass and tyre insurance.
You should pay attention to this with a rental car in Brazil
Brazil has right-hand traffic
Speed limits: 30 km/h residential streets, 60 km/h avenues, 80 km/h in urban areas, 110 km/h rural areas
Blood alcohol limit: 0.00 per mille
In an emergency, you can reach the police and ambulance at the emergency number 190