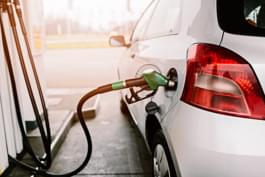 Fill up your rental car before returning
We always recommend that you allow sufficient time for the return of your rental car, as you should fill up the tank beforehand. Most car rental companies work with the fair refueling regulation, where you receive the rental car with a full tank and also return it with a full tank.
When returning the rental car, you should make sure that a car rental employee checks the condition of your rental car. This way, you can make sure that any damage that may have already occurred to the vehicle prior to your rental will not be charged to you. Also note that most car rental companies will block a deposit on your credit card. You will either receive the deposit back directly or the amount will be released on your credit card a few weeks after the return.