When Norderstedt beckons - off in a rental car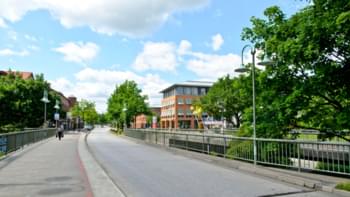 Travel Norderstedt in Schleswig-Holstein and explore the area around Norderstedt with a rental car. If you want to enjoy a vacation in Germany, you most probably won't regret, because Germany has enough to offer, which makes a vacation so special. We are sure that the majority of readers do not even know many parts of the country. Centrally located next to the metropolis Hamburg Norderstedt offers the optimal conditions to start your trip with a rental car. Compare easily and quickly the offers of car rental companies in Norderstedt and rent by online booking in price comparison.
In autumn and winter with rental car in Norderstedt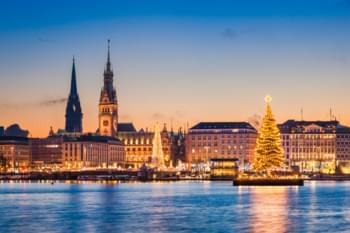 Hamburg Christmas Market
In autumn, the temperatures cool down again quite quickly and already prepare you for winter. Many do not like the cold but look forward all the more to Halloween or Christmas. Of course, you can also go to Hamburg in autumn and winter and explore the city. With a rental car this should not be a problem in any case. In fact, you even have to go to Hamburg in winter if you are already in the area, because you definitely have to visit the Hamburg Christmas Market. But of course, you can also experience the Christmas feeling in Norderstedt and visit the Christmas market there. You could also take a Christmas market tour with the rental car and visit different Christmas markets in different cities and compare them. With the rental car all this is as said no problem, because so you are even more independent and you do not have to wait in the cold constantly for public transport.
Why rent a car in Norderstedt?
Norderstedt is located in the south of Schleswig-Holstein and is one of the largest cities in the northernmost state of Germany and is home to 76.700 inhabitants. So it is a dinky town that belongs to the Hamburg metropolitan area, from where you can reach the state capital Kiel or even the coast in less than an hour.
What is the best way to get to Norderstedt?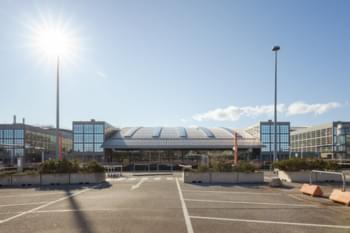 Hamburg Airport
If you are from far away a flight to Hamburg (HAM) would probably be the easiest way to get to Nordestedt. At Hamburg Airport get into a rental vehicle booked in advance on Driveboo and jet the 10 km or so to Norderstedt, where you can check into a hotel at a reasonable price. So you can be flexible your whole stay in Germany for a cheap price. You won't have to worry about how to get to the places you want to visit, you won't need a tour guide or any tickets for public transport. You also don't have to wait on public transport or anything else. You just do you, travel to the places you want, when you want and stay however long you please to stay.
What does the rental car driver have to consider in Schleswig-Holstein?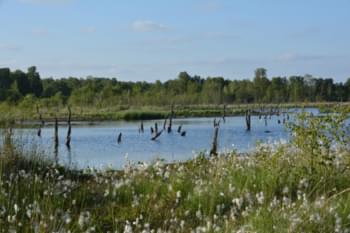 You are probably familiar with the most important laws, if you planned to rent a car in Germany, if not you should definitely inform yourself. The most important rule of course is to obey traffic signs, otherwise, you will face penalties. If you are from abroad and are used to different guidelines, here is a list of some facts again. In Germany, among other things, there is Belted seat belt obligation and alcohol ban, driving a motor vehicle over 0,5 per mille blood alcohol is prohibited. Telephoning at the wheel is allowed only by means of a hands-free system.
What does the German fine catalog say?
We listed some of the fines that are available for traffic violations and point out that there are additional points in Flensburg:
Which insurance do I need for my rental car in Norderstedt?
For rental cars is unreservedly recommended: "fully comprehensive without deductible", because it represents the carefree all-round package. So you do not have to expect high bill sums even in the event of an accident. The liability coverage should also be high enough. We consider 7,5 million euros total damage sum to be appropriate.
Second drivers in Norderstedt? No problem!
Driveboo will immediately show whether and how high any additional costs for a second driver will be. After all, one does not always want to be the sole driver. In this respect, this desire is by no means unusual. Often, an additional driver is already included in the available offers. If this should not be the case with the offer desired by you, then this can be added against a small surcharge. This means that you do not have to drive on your own but can take turns in a relaxed manner. In addition, for a small extra charge per day, all contracted insurance automatically transfers to the additional driver.
Rent a car in Norderstedt - Important phone numbers
The most beautiful sights in Norderstedt
The following is a small list of sights to marvel at in and around Norderstedt:
Museums: Fire Brigade Museum Schleswig-Holstein or the City Museum Norderstedt
Parks: Nordstedt City Park with the Arboretum, the Willy Brandt Park or Moorbekpark
Churches of various denominations
The city of Hamburg with Germany's largest port
Castle Ahrensburg