Rental car at Kos Island Airport (KGS)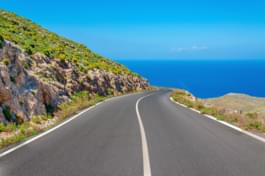 Explore Kos by rental car
The Greek island of Kos is located near Turkey and thanks to its breathtaking scenery offers the best opportunity to be explored by rental car from Kos Island International Airport. Book in advance through our independent comparison portal and select the cheapest car rental offer at Kos Island Airport. What's more, you'll be able to choose from a wide range of additional offers, such as extra insurance, extras like navigation systems or child seats, quickly and conveniently to start your vacation in Kos Island International Airport relaxed and comfortable.
Rest and relaxation in autumn on Kos
Do you want to get out of the daily routine before the cold months and spend the autumn in the warm? Then let's go to Kos! In Kos, some peace and quiet returns during the autumn months. However, the temperatures are still pleasantly warm. So it's the ideal time to get some sun and recharge your batteries. Take long walks on the beach or go hiking during your autumn vacation on Kos. There are many charming mountain villages on Kos where you can experience the Greek mentality and relax with a glass of Greek wine. This is a fun way to spend the autumn.
General information about Kos Island International Airport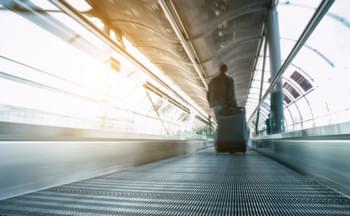 On the way at Kos Airport
Kos Airport (KGS) is located about 26 kilometers from the center.
If you are in the airport, you can of course eat and drink there. A bar serves hot and cold drinks as well as small snacks and meals.
If you want to change money at KGS Airport, you can do so at the exchange office on site.
Both in the arrival and departure halls there are various small stores where you can buy souvenirs, tobacco products, magazines, books and toys. The stores are open around the clock. As a passenger of various airlines, you can also buy tax-reduced goods in the duty free store at the airport.
In addition, there are various travel agencies at the airport that can advise you or book trips for you.
You can get your rental car at the car rental pick-up station. Here you can rent a car cheaply or book cheap flights from various airlines.
Car rental Kos International Airport - explore the island
Kos is about thirty times smaller than the island of Crete, yet it is the third largest of all the Dodecanese islands in Greece and can be optimally explored with a rental car. It is located only about 3.5 km from Bodrum in Turkey and thus represents an ideal opportunity to spend a varied vacation. From there you can even look as far as Asia when you look across the strait. Kos is narrow, but very long. Therefore, all the highlights and sights are located near the coast. The beaches of the island are also gorgeous. In total, the beach on Kos is about 20 km long. As on all other Greek islands, temperatures on Kos are around 40 degrees. So you can spend wonderful days at the beach or pool. In addition, Kos scores with a lot of nature, so you can really spend a wonderful vacation here. At Kos Island Airport, pick up your rental car at the car rental pick-up station so that you can comfortably drive around the island. Rent car cheap or book cheap flights of different airlines here.
The car rental counters at Kos Island Airport
Also at Kos Island Airport different car rental companies provide rental cars for you. Where the pick-up station for rental cars at Airport KGS is located, the staff of the car rental company will explain to you or accompany you to your rental car. Book your desired rental car for Kos easily online in advance. This way you can compare the prices of the car rental companies and book the best deal.
Where is the nearest gas station to the airport?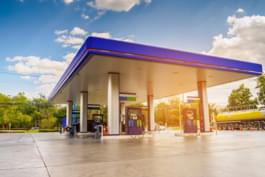 Car rental refueling
Depending on the agreement you have made with the car rental company, you may have to return your rental car with a full tank of gas. Therefore, it is important to know if there is a gas station near the airport. If you receive your rental car with a full tank, you will need to fill it up before you drop it off. You can do this at the EKO gas station, which is located on the main road that runs between Kos and the airport. You can rent a car cheaply online and discover the surroundings of the island.
What special features do you need to pay attention to in Greek road traffic?
If you are on the road with your rental car in Greece, it is recommended to adhere to the Greek traffic rules, otherwise high fines can threaten.
In Greece right-hand traffic applies.
Within built-up areas, a maximum of 50 km/h is permitted. Outside built-up areas, the maximum permitted speed is between 90 and 110 km/h. Therefore, pay attention to the traffic signs. On the highway, a maximum of 120 km/h is permitted.
All car drivers in Greece have to pay attention to the per mille limit of 0.5. However, leave your rental car as a precaution if you have enjoyed alcohol. For novice drivers, the blood alcohol limit is 0.2.
Pick up your rental car at the car rental and travel comfortably on Kos. You can rent the suitable car cheaply online.
Discover sights on Kos by rental car
On Kos there are not so many sights to discover as in other vacation regions, nevertheless there are some highlights on the island you must not miss. In Kos itself, there is the Embros Thermal Baths, located on the open sea. If you are interested in Mediterranean architecture, risk one or more glances at the Asklepieion site. The former healing place is only four kilometers away from the city and easy to reach by rental car. Built, this medical site is believed to date back to the fourth century B.C. Pick up your rental car at the car rental pick-up station and see some more sights in Kos. You can rent and book a suitable car and flights of different airlines to Kos Island International Airport at a reasonable price here.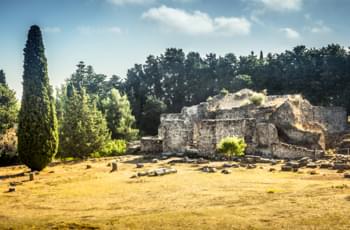 Asklepeion on Kos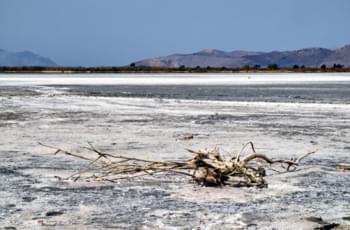 Alikes Salt Lake
More sights
The historical site Casa Romano
The ruins of Paleo Pili
The salt lake Alikes
VISIT ALSO THE BEACHES OF THE ISLAND
Cavo Paradiso Beach, Kos
There are beaches with sand or gravel on the island. Especially popular with tourists are the beaches in Marmari, Tigaki and Mastichari, all of which you can easily reach with the rental car of your choice, as well as all the other places. Visit Cavo Paradiso, Lambi Beach or Camel Beach. On Kos, everyone will find a beach to their liking. Let your soul dangle and soak up a lot of sun.