Car rentals in Jamaica: Most popular car rental destinations
Car rental in Jamaica - between Reggae, Rum and Bob Marley
With an area of almost 11,000 square kilometers, Jamaica is the third largest island of the Great Antilles and one of the most popular destinations in the Caribbean. The easiest way to explore the island south of Cuba and west of Haiti is by rental car. You can rent a car in Kingston, Ocho Rios or Montego Bay. Relax on beautiful sandy beaches while sipping a cocktail with rum and listening to Bob Marley. What are you waiting for? Book your rental car on Driveboo.com and look forward to a dream holiday in Jamaica!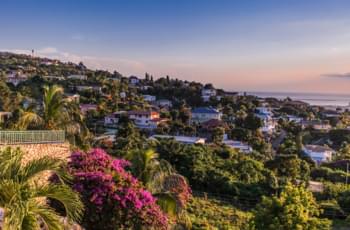 View over Kingston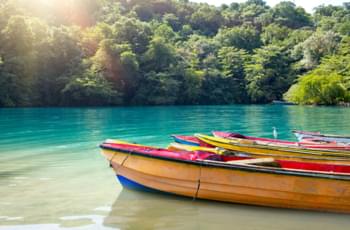 Boats in the Blue Lagoon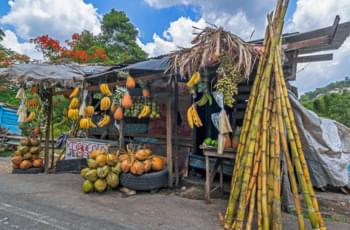 Buy fresh fruits in Jamaica
Jamaica airport: Flexibility from the very first moment
If you want to be mobile in Jamaica from the very first minute, then rent a car directly at one of the stations at the airport. In this way you won't waste time waiting for public transport. You can find car rental companies at these airports in Jamaica:
Jamaica by rental car: Which highlights are there to discover?
On a tour with a rental car through Jamaica there is much more to discover than beautiful sandy beaches. Inland there are the fold mountains, from where you can reach rainforests by rental car through different limestone plateaus. Particularly worth seeing are the Blue Mountains, where the world-famous coffee is grown. Also the Jamaican animal world has some surprises in store.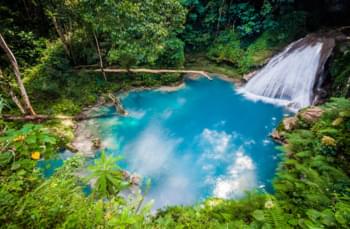 Visit Blue Hole Waterfall
Discover the following sights on your journey through Jamaica:
Dunn's River Falls
Dolphin Cove
Bob Marley Museum
Green Grotto Caves
Blue Hole Waterfall
Blue Mountains
Green Grotto Caves
This should be noted:
When travelling by rental car across the island, please note that there is left-hand traffic. If you want to explore Jamaica by rental car, you have to get used to the fast driving style of the locals and the potholes. So a trip by rental car through Jamaica will be very adventurous.