Renting a car at Halifax Airport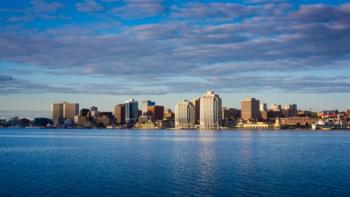 Halifax is the capital of Nova Scotia and the largest city in the Atlantic Provinces of Canada. The city's origins and rich maritime history stem from a strategic location and one of the largest natural harbors in the world. In the 19th and early 20th centuries, Halifax was the starting point for European immigration to Canada. Today, Halifax is a bustling Atlantic seaport and the economic and cultural center of Eastern Canada.
Before your arrival at Halifax Airport (YHZ), you should book your personal rental car on Driveboo. This is because the city and its surroundings are relatively extensive, making a rental car the ideal mode of transport for your vacation or business trip in Canada's Nova Scotia province.
Taking a rental car around Halifax and the surrounding area in spring/fall
The seasons of spring and fall are both transitional times from cold winter to warm summer or vice versa. For many, this is exactly why they are the favorite seasons, because the temperatures are not too cold, but also not too warm. In Halifax it is then worthwhile to rent a car and explore with this the whole environment, so that you can take as many impressions from your trip as possible. Below you will find a table of places you should visit.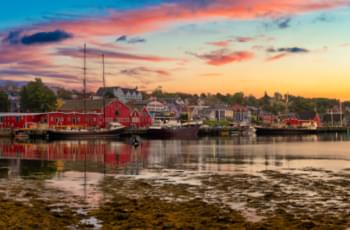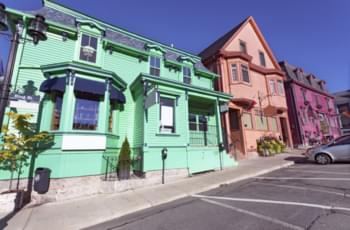 Car Rentals at Halifax Airport
There are numerous car rental agencies located on the lower level of the airport parking garage. Just follow the signs in the arrivals area to get to the counters.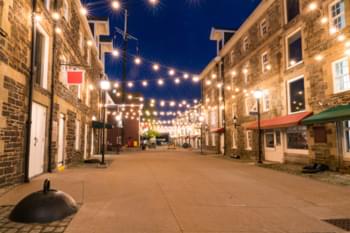 You can find these car rental companies at Halifax Airport:
Alamo / National
Avis
Budget
Dollar / Thrifty
Enterprise
Hertz
Halifax Airport Information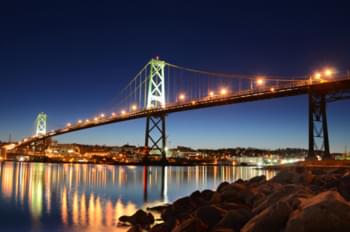 Halifax Airport's terminal building opened in September 1960 and serves more than 3.5 million passengers per year.
There are 2.300 parking spaces for travelers arriving by car, including a five-level parking garage. Connected to the airport is the ALT-HOTEL, which opened in 2013 and has 14 floors and 169 rooms.
Currently, the terminal has a total of 31 gates, with 12 gates equipped with boarding gates. For the remaining gates, passengers are bused to their aircraft on the airport apron. Gates 2 (a-e) through 9 are for domestic flights. Gates 34 through 46 are used for flights to the United States.
Staying overnight at Halifax Airport
There is one hotel, the 169-room ALT Hotel, which is connected to the passenger terminal and parking garage by a pedestrian bridge. Operated by Groupe Germain Hospitalité, the hotel has conference and banquet rooms, a fitness center, a pool and a 24-hour café.
There are three other hotels in close proximity to the airport. The Quality Inn is located across Highway 102, and the Holiday Inn Express (119 rooms) and Hilton Garden Inn (145 rooms) are in the nearby Aerotech Business Park.
Transportation at Halifax Airport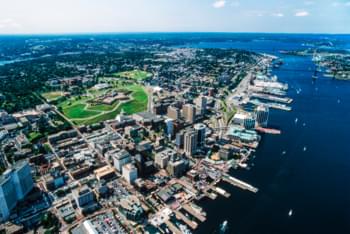 Metro Express Route 320 (MetroX) is an express bus service that runs between downtown and the airport, with two stops at the Dartmouth Bridge Terminal and the Fall River suburb. The bus leaves every 30 minutes, and the ride costs $3.50 for adults and $2.75 for children and seniors. Please have money handy, you can change money at the security office on the first floor. The route is operated by Halifax Transit (formerly Metro Transit)
A seasonal Airport Express shuttle bus service is available between the airport and the city of Halifax from May 1 to October 31. A one-way ride costs $22 (round trip $40). From Nov. 1 to April 30, Maritime Bus Coach provides limited service between the airport to the Westin Nova Scotian Hotel on Terminal Road.
Taxis and shared cabs are available outside the arrivals building. One-way to downtown Halifax costs $63 by cab or airport limousine. For more information, contact the information desk in the Domestic Flights arrivals area.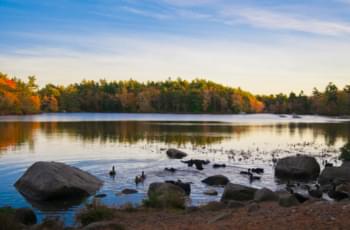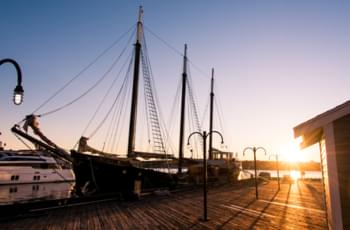 Halifax Airport is located at Exit 6 of Highway 102, which connects Halifax to the Trans-Canada Highway. It is a 28-minute drive from Halifax City Hall, the center of downtown Halifax, to the airport. There are numerous car rental agencies on the lower level of the airport parking garage.
Shopping and Dining in Halifax Airport
You'll find a variety of exquisite stores in the main and departure areas of the terminal building. Opening hours for most stores are from7:00 am to 9:00 pm daily. Individual store hours may vary. The Tim Hortons fast-food restaurant on the main level is open 24 hours. If you're hungry or in need of a refreshing drink, you'll find plenty to choose from in the airport.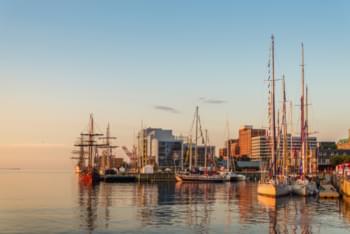 Maritime Ale House, restaurant and bar
Subway Sandwiches
Tim Hortons, quick service restaurant
Starbucks Café
Legends Nova Scotia Lounge, pub
Beaches Bar and Cafe
Brisket Deli, fresh sandwiches, salads, soups and fresh mussels
Booster Juice, freshly squeezed juices, breakfast and vegetarian food
Climate table of Halifax
The following is a Halifax climate chart to help you decide what time of year to travel to Halifax. Of course, the weather plays a crucial role here, although it is not the only factor that should be considered when making such a decision. But always remember that it is definitely worth renting a rental car at any time of the year, because it brings many advantages all year round.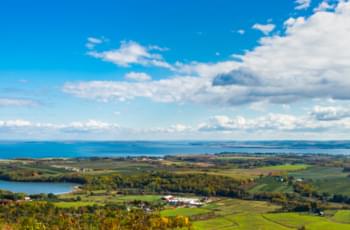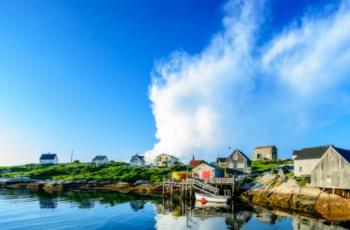 Information about the city of Halifax in Canada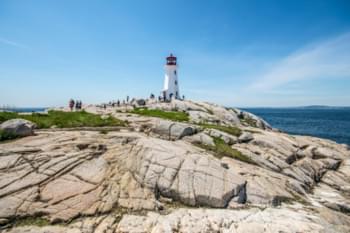 Halifax is the hub of Nova Scotia. However, it is a small city by North American standards, with a population of 425.000. Rather than being relegated to "second fiddle" status, this contrariness is lived out by its residents, who pride themselves on their quiet demeanor and warm hospitality.
Halifax is relatively spread out and scattered. Public transportation is limited and mostly impractical outside the downtown area. Downtown attractions or shopping will keep the average traveler busy for a day or two at most. Beyond that time frame, renting a rental car will make the surrounding area much more interesting.