Discover the best of Budapest with your rental car from the Budapest International Airport
Summer trips are not always have to be spent on the beach, as the eastern European country Hungary, and its capital Budapest have plenty to offer for the summer months May, June, July, August and even the fall months September and October are good for a quick and cheap getaway from an everyday routine. Explore the infamous Paris of the east and start your own exploration tour with your personal rental car starting from the Budapest Ferenc Liszt International Airport. Avoid spending your summer city trip in public transportations, and hop directly in your individual means of transport. You won't regret visiting the sights and landscapes by Budapest with your chosen vehicle class and type, which is directly available for you. In case you wonder, we compare for you an exclusive selection of cars, for which you don't have to pay any excess, or at least get your full excess back. We ensure that you make the right decision to get into the city where the Danube connects the formerly separated cities Buda, on the west of the river, and Pest, which is on the east side of the river.
Arriving the Budapest Ferenc Liszt International Airport (BUD)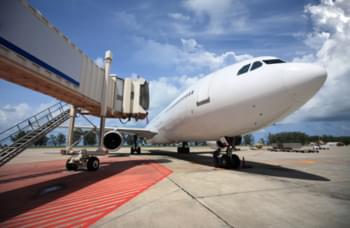 Airport Budapest
The best way to reach Budapest is to first take a flight to Hungarys largest and most important Airport, the Budapest Ferenc Liszt International Airport. Your trip starts at the second largest Airport among the new EU member states. But don't be scared, you will reach a relatively small airport compared to other European capitals, which is a huge advantage when it comes to starting your journey and picking up your rental car. The airport itself has 2 Terminals, while you will arrive at the Terminal 2, as the Terminal 1 is currently under construction.
How far is the Budapest Airport away from the Budapest?
The airport is only 16 km away from the Hungarian capital Budapest, which is most likely your wished destination. The 16 km from the airport are only taking you approximately a half an hour ride, depending on the traffic.
How to get from the Budapest Airport to the city by car?
You simply have to take the High-Speed Road to the city, which depending from where you want to go, will take you 20 till 60 minutes. Be aware, that the High-speed road is separated from the public traffic by a gate. The friendly employees of your chosen car company are willing to help you on the spot, for further information.
Important things to remember when traveling to Hungary, Budapest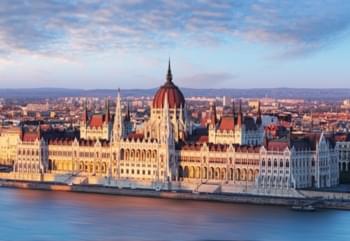 Famous Budapest parliament
Hungary is one of the new EU member states and joined the union since 2004. Since 2007 it is part of the Schengen Area, which makes trading and traveling within the member countries easier. The economy of Hungary is compared to other eastern European countries strong and you can expect a good infrastructure and road system. Hungary is a democratic country, where you will be able to discover a beautiful and safe country, when you are acting with generally awareness of your surroundings and don't show of your valuables, like you shouldn't in every big city.
Here are some basic information you should remember before traveling to Budapest, Hungary:
Pick up your cash directly with your credit card at one of the many ATMs at the Budapest Ferenc Liszt International Airport to get the best exchange rate for your trip. As an alternative you can use the exchange offices at the airport and city.
Driving a car in Budapest, central Hungary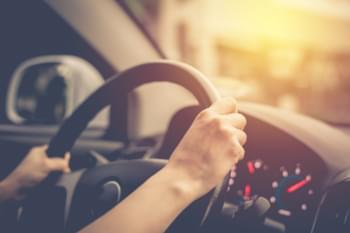 Driving a car in Hungary
Driving a car in Hungary is easy and can be very fun. As mentioned before, the roads are good, which makes trips by car convenient. The Budapest International Airport is well-connected to the city and any other region in Hungary. To guarantee you no bad surprises, when driving a car in Hungary, we collected you a list of basic, but important information regarding this.
Important things to remember when driving in Budapest, Hungary:
Drive on the right side
Drinking limit for driving a car is zero in Hungary. Regardless of rules, we always suggest to don't drink and drive in any country
If you need to make a call, do it only with a hands free system, as using your phone while driving in Hungary is forbidden
Turn on your light no matter if day or night. This appears outside built-up areas, but to not forget it once you leave a built-up area, our suggestion is to have your headlight always on, so you won't get charged
While roads outside of cities can be very dark and it is useful to use full-beam light when there is oncoming traffic, avoid using full-beam lights in built-up areas
With these basic tips and tricks, you should be prepared to have an unforgettable experience with your rental car starting from the Budapest International Airport!