Rental a car at Dubrovnik Airport DBV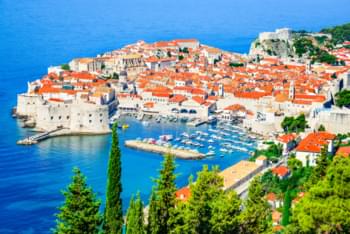 Dubrovnik is located on the southernmost tip of Croatia's Adriatic coast. This medieval city with its historical center is certainly world's most famous destination in Croatia and one of the best known in the Mediterranean. Therefore, Dubrovnik is the ideal starting point to explore this region with a rental car. Are you flying to Dubrovnik DBV Airport and want to explore Dubrovnik and surroundings on your own with a rental car? Then it makes sense to rent your car directly at Dubrovnik Airport. Compare the prices of rental cars from Dubrovnik Airport with Driveboo and book your rental car conveniently online in an instant, benefiting from a comprehensive service and excellent advice.
Where is my pick up location at Dubrovnik airport car rental?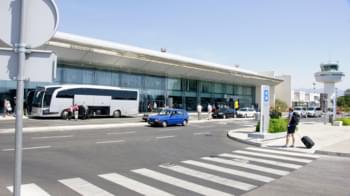 Despite its relatively high passenger volume of around 2 million travelers per year, Dubrovnik Airport is quite manageable. You will reach your rental car station after going through passport control and proceeding to the building opposite the arrivals hall, where the car rental agencies are located. It is a little further to the parking lot of your rental car, which is located at the far end of the terminal.
The summer charm in Dubrovnik
Summer is of course the best season to travel to Croatia. You can tell not only by the weather and flair, but especially by the high season. Summer is the most beautiful season, but hundreds of thousands of other tourists know that as well as you and we do. Therefore, keep in mind that in summer it will be beautiful but unfortunately also somewhat more expensive than in other seasons. Late summer is probably the best time to travel to Dubrovnik. Summer would also be a perfect time to take a road trip or city trip with a rental car. For this, if you wish, orient yourself on the table below.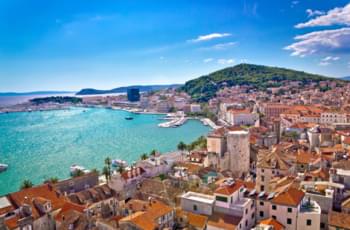 Strand in Zadar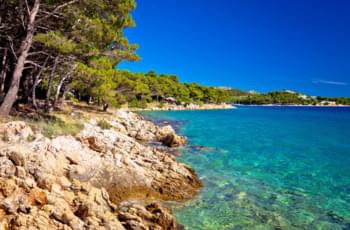 Strand in Zadar
Car rentals at Dubrovnik Airport
Should you value the services offered by a worldwide car rental company, you will of course find the most common car rental companies at Dubrovnik Airport.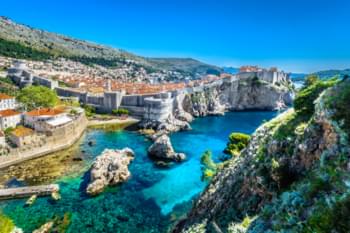 Following we have briefly listed some of the car rental companies represented at the airport:
Avis
Budget
Hertz
International
Dollar
Thrifty
Sixt
Rent a car and refuel at Dubrovnik Airport
Have you chosen a rental car with a fair refueling policy and need to return it with a full tank? Then you will find an INA gas station on the feeder road to the airport, which is open daily from 06:00 am to 10:00 pm. After that, the nearest gas station is only back in the city of Dubrovnik itself.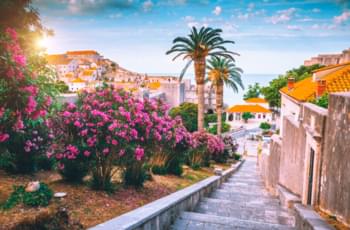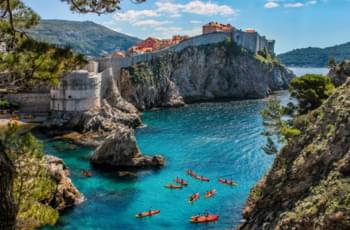 Where is the best place to find a rental car in Dubrovnik?
The majority of travelers come to Dubrovnik (DBV) by plane, so you can rent a car cheaply from a car rental company directly at the airport. However, since here in the smallest space the competition is the greatest, the offers will also roll over. So here are usually the chances very good to get a cheap offer. Also, at the airport you usually have better (longer) opening hours and a higher chance of availability of special vehicles like cabriolets, sports cars or SUV's.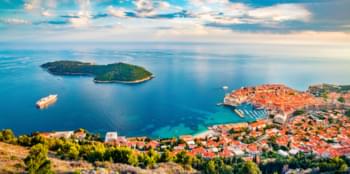 Note that except Croatia Airlines, most flight connections are available only during the peak summer travel season. Airport express buses run regularly from the airport to the city. The journey time is about 30 minutes, the fare 35 HRK. The departure of the buses from the airport depends on the landing times. There is enough time to receive the luggage. From Dubrovnik, buses depart 2 hours (international flights) or 1,5 hours (domestic flights) before the respective departure time.
Parking in Dubrovnik with the rental car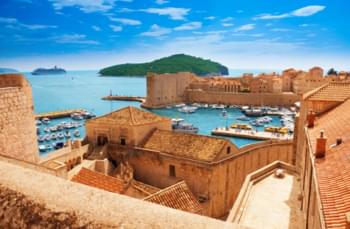 Coming to Dubrovnik by car is highly recommended regarding the itinerary along the coast, but you have to be aware that especially during the peak season there is an extreme shortage of parking spaces.
If you arrive with your own car and want to park it for more than a few hours, you can park it in the (probably the only) large parking garage near the old town, namely in the Zagrebačka ulica. But beware, here lurks the rip-off: There are day and weekly prices, which are significantly cheaper than the hourly ticket. But one may not drive for it normally into the parking garage and pull at the entrance a ticket but must buy a prepaid ticket. There must also be 15 minutes between purchasing the ticket and entering the parking garage (as of August 2013). The normal hourly price is 2,60 € (about 20 HRK), so that one pays for 23 hours of parking over 60 € (day ticket 29,00 €)!
General traffic information for Croatia
The road traffic rules and signs in Croatia are generally the same as those in other European countries. However, there are some deviations, for example, in Croatia light obligation applies in a certain time. From the last Sunday in October to the last Sunday in March of the following year, so during the winter period, dipped headlights must be used in Croatia. There must be warning vests for all persons in a vehicle! In addition, carrying a first aid kit, warning triangle and a spare set of lights is mandatory.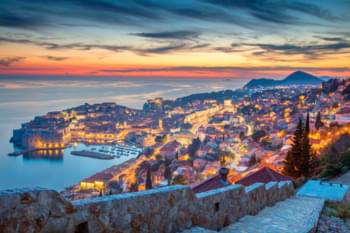 Also, the following speed limits apply:
Inter city: 50 km/h
Out of town: 90 km/h
Motor-expressways*: 100km/h
Highway: 130 km/h
*Motor-expressways are two-lane or multi-lane roads and have separate directional lanes due to their design.
Car rental Dubrovnik: Why should I visit Dubrovnik?
Dubrovnik has a port, numerous museums, a university and is also the capital of the Dubrovnik-Neretva region. The population is about 44.000, and its inclusion in 1979 on the UNESCO World Heritage List underscores its uniqueness and makes it a must-see for any traveler interested in culture. The historic city walls were built in the 13th and 16th centuries, and its fortress tower Bokra has become a world-famous symbol of Dubrovnik. Walking along these imposing walls, you can get to know the city in an incomparable way. Numerous medieval monasteries, churches and palaces are there to be explored. This picturesquely located city not only impresses with its cultural offerings and medieval flair, but is also ideally suited for beach and seaside vacations.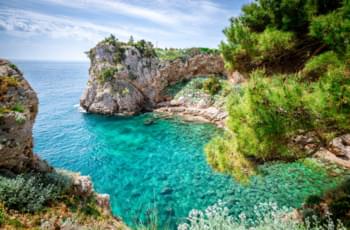 Car rental at Dubrovnik Airport - Pearl of the Adriatic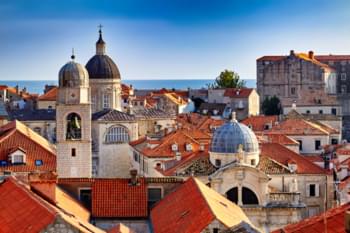 Do you want to get to know the original Croatia? Then why not leave the sun and sand behind for a day and head off in your rental car along Croatia's picturesque coast to the most remote places where you can enjoy the true hospitality of the Croatians. A very special side trip is the small village of Molunat, near the border with Montenegro, from where you have a breathtaking view of the green shimmering sea. But also the restored castle complex Sokol Grad in Dunave is worth a trip because of its charming landscape, which is almost reminiscent of Tuscany.
North of Dubrovnik, on the other hand, the Le mura di Ston await you, an approximately 5 km long wall with 40 watchtowers between the towns of Maliston and Velikiston, which was once built, to protect the salt mines used for salt production, and a pretty Naval Museum in Orebić, from where you can cross over in your rental car to the offshore island of Korčula to continue your journey.