In Denver we recommend the following car rental offers
Frequently asked questions about car rental booking Denver
Is the cancellation in Denver free of charge?
Cancel your car rental in Denver for free
Driveboo offers you maximum flexibility, as you can cancel your rental car for free up to 24 hours before the start of the rental period.
If your Denver vacation plans change on short notice, with us you'll be on the safe side.
Which vehicle category is right for my vacation?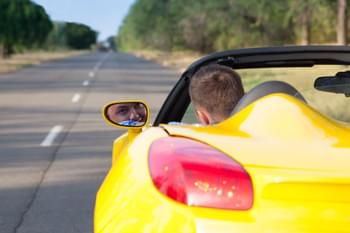 Book a convertible in Denver
Rent a small car in Denver
Small cars are especially popular in Denver, and you can book them from as little as 253 $ per week.
Family car rental in Denver
If you are visiting USA with the whole family, you can rent a family car. You can get these in Denver starting at 220 $ per week.
Convertible rentals in Denver
During the summer, it can be worth renting a convertible to take advantage of every ray of sunshine and have an unforgettable vacation in the USA . Convertibles are also available for rent in Denver.
Can I pick up the rental car up outside of the opening hours?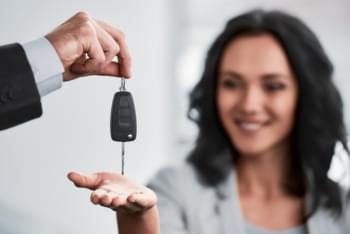 Pick up outside opening hours
Car rental pick up and return outside opening hours
If you wish to pick up your rental car contactless, we recommend that you request this directly from the car rental company.
Some car rental companies offer a key box service, where the key of the rental car is kept in a special box that the customer can access even after hours.
How much does a rental car cost in Denver?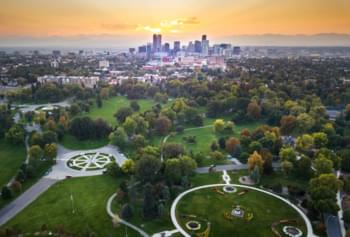 With cheap rental car through Denver
Book a rental car for a day
You can rent a cheap rental car in Denver from 32 $ per day , giving you flexible day trips.
Book a rental car for a week
If you want to explore the Denver area extensively, we recommend renting a car for a week. From as little as 220 $ per week , you can choose from a wide selection of vehicle types.
Compare the prices of all major car rental companies on Mietwagen Check and find the best deal for you.
Denver by Rental Car
If you live anywhere near Colorado, you've probably heard a lot about Denver. The city of Denver is notorious for its festivities all year long. From dancing, to singing, to DJs, to concerts – Denver is a great attraction for people that are just looking to chill out and have a great time. But, getting around Denver can be a major (and a very expensive one at the same time), but with our car rental bookings, it can be a whole lot easier for you to go about the city without much of a problem. Our rental companies are the most affordable ones you'll find in the city. Our website will give you a list of all the available Rent a Car services available to your destination. We'll make sure you save a good buck by booking rental cars with us.
Where can I find Rental Services in Denver?
There are over two dozen rental car services in Denver. You can find car rentals near the Denver International Airport which is about 16 kilometers away from the Green Valley Ranch. The closest rental is just 4 kilometers away from the airport. So, this pretty much means that the rental service is a walk (or a short taxi ride) away. We've got everything from four-wheelers to luxury cars; the only thing limiting you is your imagination. Our rental services also include companies providing unlimited kilometers on their vehicles. So, it doesn't really matter whether you're going 5 kilometers or 50; we've got your back.
Driving Rules and Regulation in Denver, Colorado
Watch out for the driving rules and regulations in Denver, they may differ to the ones you know from back home or other places in Colorado.
Speeding Limits
Denver is a city with all types of lands and the speed limits for each is different based on the traffic laws of Colorado. The locals get used to these rules; but tourists, like yourselves, might not know a lot about such laws. The speed limit chart for different types of places is given below:
Colorado law also gives tickets to folks driving too slowly or below the reasonable bracket of speed on a road or highway with low traffic. They will only be fined if they are disrupting the smooth flow of traffic.
Denver also has a "Move Right" law that says that while driving over 65 mph on a divided highway, the left lane can only be used for passing if the traffic is light enough.
It is also important to know that using a cell-phone while driving is considered a punishable violation in Denver, Colorado.
Blood Alcohol Limits
The state of Colorado has strict Blood-Alcohol Level Limits. The acceptable limit for driver over the age of 21 is 0.08% and for driver below 21 is 0.02%. On the other hand, DWAI has a limit of 0.05%. DWAI refers to "Driving While Ability Impaired".
Colorado has the right to suspend your driving license if you're from the state. If your license if from some other state, they may or may not mark penalty points on your driving license. The marking of points will mainly depend on the severity of the violation.
Take a Trip to Witness the Glory of Denver in your Rental Car
Like we said, Denver has hundreds of things to offer to someone that's just visiting the city for the first time. Unlike other places in the U.S, Denver isn't your average city. It's like none other and the sheer amount of places to visit can be almost overwhelming for some people. But, to make your job slightly easier, we'll name some of the most exciting recreational spots that the city of Denver has to offer. Take our rental cars down to any of these spots and we can bet that you'll have the time of your life.
Festivals in Denver
Denver is a city that parties through the summer. This year, there are hundreds of festivals coming to the place. Many people spend entire summers here just because there's so much stuff you could spend your time with. So, to tell you a bit about everything Denver and its people do in summer, we'll list out some of their festivals.
Five Points Jazz
Denver Day of Rock
Westword Music Showcase
Underground Music Showcase
Velorama
A Taste of Colorado
Grandoozy
Emergency Number in Denver
If you're visiting Denver as a tourist, you probably don't know too much about the city and its emergency numbers. We feel responsible to list out some of the most important emergency number for tourists.