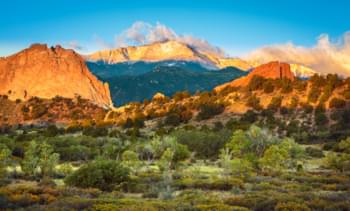 Car rental in Colorado Springs
Book a rental car for one day/ one week
A rental car is available in Colorado Springs from 283 $ per week, or 41 $ per day . Book your car early and plan your vacation freely and independently.
Rent a family car
A family car is available from 283 $ per week. Take day trips with the whole family in Colorado Springs!
Small car rental
With a compact car starting at 542 $ per week , you can take an unforgettable trip for two. Find parking spaces quickly and drive relaxed through the narrow streets of Colorado Springs.