Car rentals in Colombia: Most popular car rental destinations
Rental car Colombia: Start your discovery tour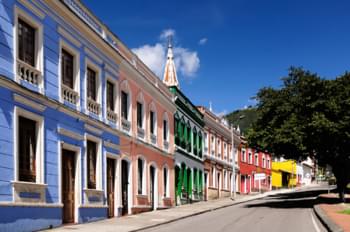 Discover the streets of Bogotá, Colombia
text heDiscover the incredible Colombia in South America in a flexible and independent way by rental car. Drive your dream vehicle through Colombia and be enchanted by the fascinating landscape. On Driveboo.com you will find the right rental car for your trip to Colombia. On our portal you can put together your dream car individually. Simply select the desired vehicle model (small car, compact class, SUV, ...) and the appropriate equipment (air conditioning, automatic, all-wheel). With the right rental car you are perfectly equipped for your trip to Colombia!re
Colombia car rentals: These are the stations for your rental car
Book your desired vehicle in advance on Driveboo.com. In that way you can pick it up directly at one of the car rental companies in Colombia. You will find stations at these locations:
You can also pick up your rental car directly after your arrival at one of the following airports in Colombia:
Manizales La Nubia Airport (MZL)
This should be noted:
Don't forget the fully comprehensive insurance without excess! In the event of damage, no further costs will be incurred.
Discover the highlights in Colombia by rental car
I'm sure you won't get bored in Colombia. No matter if you like culture, nature or sports - in Colombia you are guaranteed to get your money's worth. The most comfortable way to travel is by rental car. Don't miss these highlights:
Parque Nacional Natural Tayrona
The Parque Nacional Natural Tayrona is located between the Sierra Nevada mountain range and the Colombian Caribbean coast and runs as far as the mouth of the Piedras River. Here you will find beautiful beaches, natural jungle and a unique wildlife.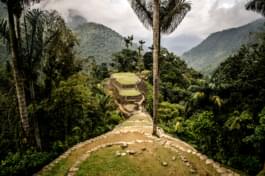 Adventure time in the Ciudad Perdida
Go on the search for the Ciudad Perdida - the "Lost City"! Leave the rental car and wander through the jungle of Colombia. Sleep in hammocks, meet indigenous people and shower in rivers. You will definitely never forget your trip to the Ciudad Perdida.
This is pure adventure!
San Andrés
Islas del Rosario
Catedral de Sal
Museo del Oro
Monserrate
Laguna de Guatavita
Castillo San Felipe de Barajas