Rent a car in central Switzerland
Are you looking for a rental car in central Switzerland? On Driveboo.com you will find the best car rental offers for your stay in Switzerland. With the online price comparison service, you will save up to 60% on your booking.
Explore central Switzerland by car
Switzerland offers a variety of beautiful destinations you have to visit with your rental car.
In the table below, you will find examples of sights that are located in central Switzerland: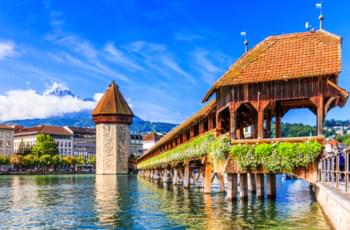 Chapel Bridge Lucerne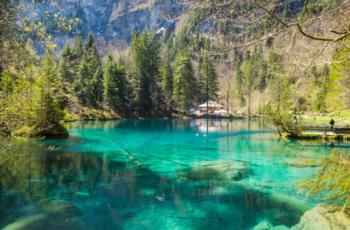 Blausee, Bern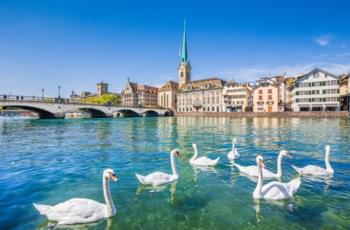 Lake Zurich
Which telephone numbers should you know when driving in Zug in case of an emergency?
Emergency situation Telephone number
An accident with injured persons 117
Breakdown service 140
Information on road conditions and traffic situation 163
Do I need a vignette for the rental car?
No, you do not need to buy a vignette for your rental car. As this is obligatory in Switzerland, it is already attached to your rental car. You don't have to worry about the toll when renting a rental car.
Where can I park my rental car in Zug and Switzerland free of charge?
Parking is free of charge almost everywhere between 9 pm and 8 am. In Switzerland, parking areas are marked in different colours. Each colour has its own regulation:
White zones: for a fee at the parking meter you can park up to 30 min or 2-4 hours
Blue zones: only with a valid parking ticket
Yellow zone: Parking ban, mostly private or company parking lot
Red Zone: With parking disk, 15 minutes can be parked here free of charge
What are the maximum speeds in Switzerland?
What is the promiscuous limit in Switzerland?
Please note that if you drive a car under the influence of alcohol, you will be subject to heavy fines. Depending on the offence, even prison sentences may be imposed.
If you are travelling in Switzerland with your rental car, which you can rent cheaply from the car rental company of your choice, you should also note that rail vehicles in towns and villages have the right of way on equal roads.
Where can I pick up my rental car?
You have got several options from where you can pick up your rental car; depending on where you start your stay in Switzerland. You have the option to collect the car directly after landing at the Zurich Airport. This enables you to start your trip flexible and you will benefit from not having to pay extra for a taxi or train to Zug. The distance from the airport to Zug will be around 45km.
The other option would be to pick up the rental car in the city centre of Zug, at the local rental car station.
One-way rental
For those who want to do a trip through Switzerland with a rental car, the one-way rental might be the best option. This means that you can pick up your rental car at the location of your choice and return it conveniently to another location. This is particularly useful if you are heading for cities that are far away from each other, such as Zurich, Lucerne and Basel.
Additional driver
What does the additional driver option actually mean? If you specify another person as an additional driver when booking, you can take turns driving the rental car. Distances in Switzerland can be very long, as you can also experience the neighbouring countries, such as Italy and France with your rental car. If only one person drives the rental car, this can be quite exhausting. So that the driver can sit back and relax, too, you can simply hand over the steering wheel to the additional driver.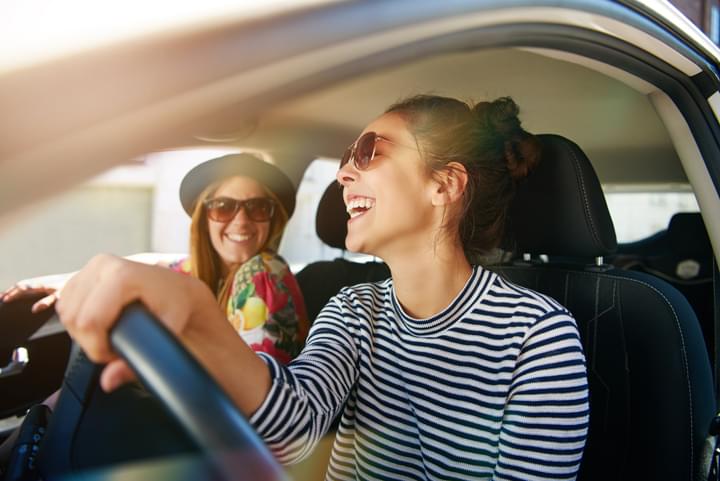 Additional driver option