Rent a car and discover the region of Cantabria
The region of Cantabria with the capital Santander is a well-known place for holidaymakers. This beautiful region has an impressive nature that is part of the so-called Green Spain. In Cantabria you can also enjoy very good gastronomic offers and impressive monuments, such as the famous Altamira Cave, declared a UNESCO World Heritage Site. Car rental offers and prices in Cantabria can be compared on Driveboo.com. This way you can find a cheap rental car and explore Cantabria independently.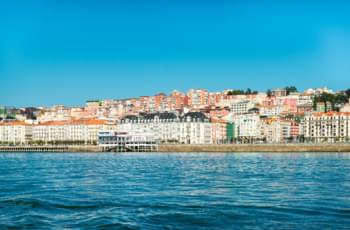 View over Santander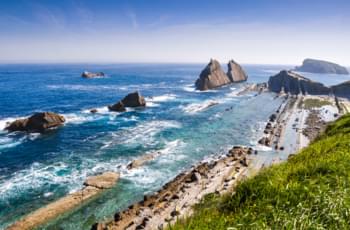 Coast in Liencres
Places to rent a car in Cantabria
You can book a rental car in the following locations in Cantabria:
What does one-way rental mean?
If you are planning a road trip through Cantabria, you may not want to return to your starting point at the end of your trip. Driveboo.com offers you the ideal solution for this. When you book your rental car, simply select the one-way rental option. You can pick up the car of your choice at one location and return it to another. Design your road trip according to your wishes.
Book an additional driver
Take turns driving the rental car. Simply select the additional driver option when booking your rental car. This way you don't have to cover the whole distance on your own, but you can also enjoy the beautiful view while someone else is driving.
Discover the tourist attractions of Cantabria by rental car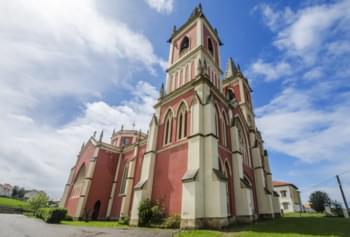 Church in Cobreces
In addition to the popular city of Santander, you can also visit other highlights in Cantabria with your rental car. Visit for example the following places:
The Altamira Cave
Saint Vincent de la Barquera de la Barquera
Picos de Europa National Park
The Monastery of Santo Toribio de Liébana
Church in Cobreces
Are you more interested in a beach holiday? Then have a look at our offers for rental cars in Mallorca. There you can enjoy the sun, sand and sea.