In Boston we recommend the following car rental offers
Frequently asked questions about car rental booking Boston
Can I register an additional driver for Boston?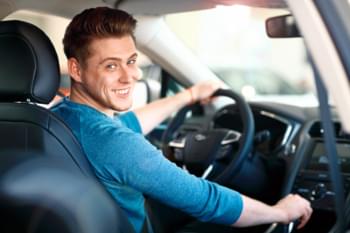 Additional driver
Traveling with a second driver in Boston
If you are visiting Boston with your partner, family or friends, you can register a second driver with the car rental company. The same requirements apply to this driver as to the main driver.
A registration is required
In case of damage to the car, insurance coverage applies only to registered drivers. Registration is usually still possible at the pick-up location in Boston.
What can I visit in Boston with a rental car?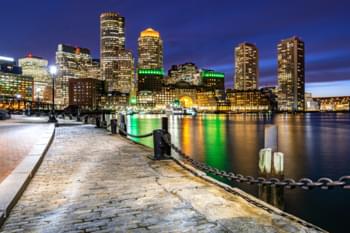 Sights in Boston
Sights of Boston
With a rental car, you can get from A to B quickly and flexibly. The following sights should not be missed during your trip:
Freedom Trail
US Custom House Tower
Boston Public Garden
North End Quarter
Park Street Chruch
What class of vehicle is appropriate for my trip in Boston?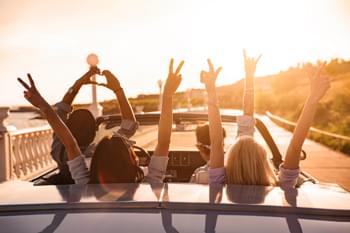 Car classes in Boston
Book a small car
With a maneuverable small car you will find parking spaces particularly quickly. You can get one for as little as 247 $ per week or 36 $ per day.
Book a family car
If you are traveling with the whole family, we recommend renting a family car starting at 245 $ per week. You have enough storage space and room for all passengers.
With a convertible through Boston
Book a convertible for the warm days in Boston from as low as 608 $ per week. Enjoy a relaxing ride and breathtaking views of Boston's surroundings while driving.
How much does a rental car cost in Boston?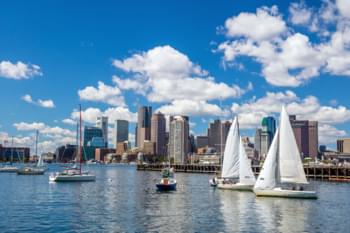 Boston car hire
Book a rental car for a week
A rental car is available in Boston from as little as 234 $ per week. It is suitable to rent from your first day of travel to be flexible on the spot immediately.
Book a rental car for a day
For a day trip to the neighboring cities of Boston you can also book a rental car for one day. This is available from 34 $ per day.
We compare the prices of all reputable car rental companies and show you the best offer.
What should be considered when returning the car?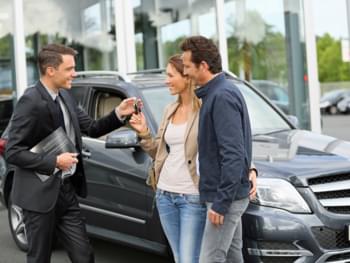 Return rental car
Tips for returning the rental car
To make returning your vehicle easier and uncomplicated, keep the following points in mind:
Allow enough time between departure and the return of the car
Fill up the tank of the rental car before returning it, depending on the refueling regulations
Have the rental car checked, document in the protocol
The return of the rental car can also take place outside the opening hours. To do this, leave the vehicle keys in the safe provided.
Traveling around Boston with a rental car
Boston is a cosmopolitan city with character, and offers direct access to the breathtaking natural beauty of New England. The capital of the state of Massachusetts has about 620.000 inhabitants, is located on the east coast of the US and is one of the most culturally interesting cities in the country. Boston is not only home to world renowned universities such as MIT and Harvard, but is also one of the wealthiest and most traditional cities in the United States. Hiring a rental car opens up limitless possibilities for discovering the city and the whole state!
What should I know before renting a car in Boston?
Boston is a busy and large metropolis with a wide range of car rental companies. It is best to search in advance for suitable providers and models at Driveboo, compare the offers and book your dream car - this will save you lots of time and stress upon your arrival. Driveboo will help you determine the best deal for you.
When reserving a rental car, you need to know the acceptable age and number of drivers, what insurance conditions apply and what happens in the event of damage. For example, some car rental companies do not rent - or do so only for an extra charge - to drivers under the age of 25. In addition, the insurance cost may vary. A direct comparison with Driveboo can therefore make your life easier and save you time.
What traffic rules apply in Boston?
Overall, driving a car in the US is pretty relaxed and the driving style of Americans is not significantly different from that of Europeans. However, you should keep an eye out for speed limits and familiarise yourself with local signage so that you're always safe.
The traffic rules are slightly different in all US states. You should, however, always be aware that:
In the US, the use of seat belts is mandatory
For children up to 5 years or 40 lbs. (18 kg), a car seat is required
The alcohol limit in Massachusetts is 0.8 and should be strictly adhered to
Speed limit is 65 mph (105 km/h) on interstates and interstate freeways and 55 mph (88.5 km/h) on all other roads
Using your phone at the wheel is a punishable offence!
Driveboo tip:
Fun fact: It's forbidden by the law of the state of Massachusetts to carry a gorilla in the back of your car.
Car rental companies at the airport in Boston
Logan International Airport (BOS) is located just a few minutes away from the city centre. With more than 30 million passengers a year, Boston Airport is one of the most important airports in the country. At Boston Airport you will find a large selection of rental car companies. This means you can drive straight out of the airport and start exploring immediately.
Explore Boston with a rental car
Use your rental car to explore as much of the city and beautiful New England as possible - Boston and its surrounding areas have so much to offer! In Boston, you'll be spoiled with an abundance of imposing buildings, countless museums, art galleries, exciting restaurants and attractive destinations around the city. Depending on the season, the possibilities vary. Simply decide on your rental car and you're free to explore as you please.
Tourist attractions of Boston that you can enjoy with your rental car
The Freedom Trail takes visitors along a marked path that passes through major locations significant to the history of the country. Follow the trail and discover 16 unique and fascinating sites, starting at Boston Common and finishing at Bunker Hill Monument.
Sports fans should pay a visit to legendary Fenway Park, home of the US Major League Baseball team, the Boston Red Sox. The stadium was built in 1912 and has hosted numerous world-famous games. A baseball game in this historic setting is a special experience for anyone, not just avid sports fans.
The historic indoor market of Faneuil Hall is also well worth a visit. It is one of the oldest buildings in the state of Massachusetts and is located near the harbour. Extensive dining options, eclectic shopping and a variety of events in an historic setting make Faneuil Hall a must-visit destination.
Boston also has an extensive list of interesting museums. The Museum of Fine Arts, the John F. Kennedy Presidential Museum and The Paul Revere House are just some of the most popular. If you prefer your cultural attractions a little more unusual, you might want to take in the Boston Beer Museum or the Mapparium - an impressive three-story globe-like room imitating a world map.
Annual events in Boston
Throughout the year, many interesting events take place in Boston. Movie fans will get their money's worth at the Boston Science Fiction Film Festival in February, or at the Arlington International Film Festival in October. The First Night event in December offers a varied New Year's Eve spectacle. Bold Bostonians and visitors spend New Year's Day taking part in the L Street Brownies Swim - an annual swim in the ice-cold Boston Harbor. The city also hosts a range of ethnic and cultural festivals. If you want to find out about current events, concerts, theatre performances and sporting events, have a look at the various event calendars in the city.
Explore the Boston area with a rental car
Boston is located in the idyllic surroundings of New England, directly on the Atlantic coast. Make the most of your rental car and explore the Boston area and the stunning east coast. If you rent a car, all roads are open for you to discover!
Nature lovers will appreciate the proximity to the open sea, and can take a trip to the coast to look for whales. The Stellwagen Bank is the most famous whale watching station on the east coast of the USA and is visited by humpback, fin and minke whales. To observe the giant mammals up close is pure adventure, and surely an unforgettable experience! If you simply want to enjoy beautiful views of Boston's skyline from the ocean, you can choose between various boat tours.
How about a day trip to Martha's Vineyard? This beautiful island situated south of Boston invites visitors to discover its many delights. You can park your rental car in Falmouth before you continue your journey by ferry. Here, you can discover the idyllic villages on your own or as part of a guided tour, marvel at the rough cliffs or simply spend time on the magnificent beach. Numerous cosy cafes and restaurants offer you an extensive culinary adventure.