Car rentals in Barbados: Most popular car rental destinations
Barbados by rental car - enjoy the island paradise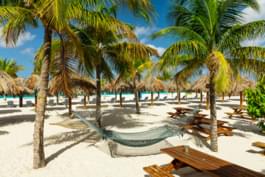 Relax in a hammock in Barbados
Barbados is the easternmost island of the Lesser Antilles and lies in the Atlantic Ocean. The best way to book your rental car is online on Driveboo.com. The island was given the name Barbados (Portuguese: the bearded) by its Portuguese explorer Pedro Campos, who felt reminded of beards by the freely hanging roots of the fig trees. Get on your way with your rental car and experience Barbados up close with all the impressions that the island paradise can offer you.
Car rentals in Barbados
Driveboo.com cooperates with all well-known car rental companies in Barbados. In this way, we ensure an excellent range of rental cars for our customers. Simply select a suitable rental car and book it online in advance. This will save you stress during your holiday in Barbados. Moreover, you can compare prices online to find the best fitting offer for your stay in the Caribbean. You can pick up your rental car at these locations:
Which sights should I explore with my rental car?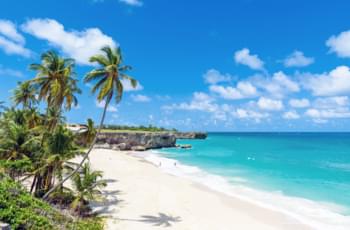 Bottom Bay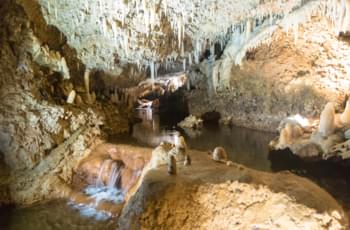 Harrison's Cave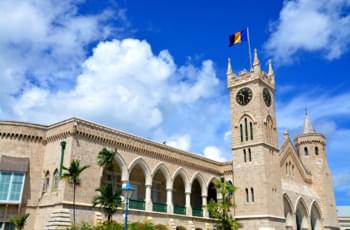 Parliament in Bridgetown
Not only sun worshippers but also nature and culture enthusiasts will get their money's worth in Barbados. Create your individual list of destinations, get behind the wheel of your rental car and set off for exciting excursions. These highlights should be on your list:
Where can I pick up the rental car?
Depending on how you arrive in Barbados, you have several options from where you can pick up your rental car. In the list below, you will find some examples of locations where rental car stations are located.
Grantley Adams International Airport (BGI)
Worthing (Barbados) City
Bridgetown
Saint Lawrence Gap City
One-way rental
For those who want to do a road trip in Oriental with a rental car, the one-way rental might be the best option. This means that you can pick up your rental car at the location of your choice and return it conveniently to another location. For example, you decide to pick up the rental car in Bridgetown and return it at the Grantley Adams International Airport (BGI). Barbados is made up of four main towns: Bridgetown, Oistins, Holetown and Speightstown. Each is easily accessible and unique in its own little way as each one offers something different. Bridgetown, the capital and largest city of Barbados is located in the parish of St. Michael in the central part of the island
Information about driving in Barbados
Barbados follows left-hand traffic
It is forbidden to use your mobile phone for calling or texting while driving
When it comes to seatbelts, all passengers are obliged to wear them
Emergency number:
Police - 211
Ambulance - 511
Fire department - 311
Speed limits in Barbados:
Which insurance should I take?
INSURANCE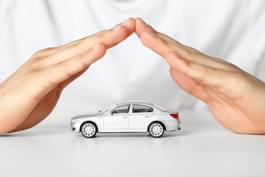 With the right insurance through Barbados
Even if you drive very carefully and safely, damage may occur to the rental car. To ensure that you can continue your journey without stress, we recommend that you take out fully comprehensive insurance without excess. In the event of damage, you will have to advance the costs. However, you will be reimbursed by your insurance company after your arrival back home. Simply submit the relevant receipts when you return from Barbados.
Rental car options
VEHICLE MODEL AND EQUIPMENT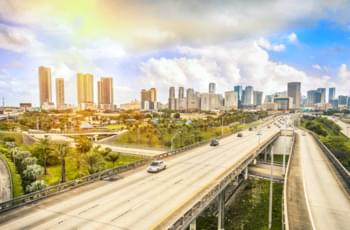 By small car through the big city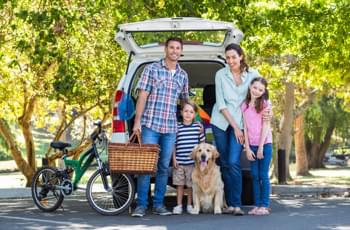 Enough space in the minivan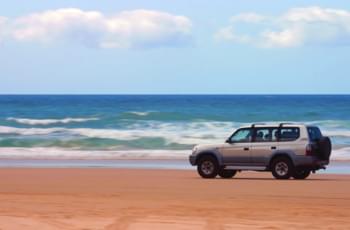 Safe journey with the SUV
Do you travel to Barbados with friends or family and have a lot of luggage? Then it's best to rent a minivan. In this minivan, you should have no space problems. If you want to drive a lot through the terrain, you can rent an SUV. In this way, you will never get stuck. If, on the other hand, you need a rental car for the city, we recommend a small car. It is manoeuvrable and fits into even the smallest parking space. As you can see, everyone will find what they are looking for on Driveboo.com. If you want to adapt the car even more to your wishes, you can also select the options all-wheel drive, air conditioning or automatic.
Enjoy the benefits of a rental car
With a rental car, you can enjoy the beautiful landscape of Barbados. It gives you the opportunity to design your stay flexibly and independent off public transport and tourist groups.
A car rental allows visiting remote places, hidden trails or restaurants with a view, impossible to get to by taking a taxi or a bus. These special places are usually inaccessible by bus. Also, there is nothing better than a car waiting for you at the railway station or airport. Nothing more comfortable than not having to carry your luggage to the bus or tram, or paying taxi airport additional charges for it.