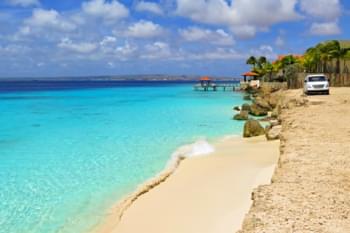 Things to consider for your rental car in Mexiko
Insurance
Basically, we recommend regardless of the country of travel to always opt for the comprehensive insurance without deductible. With this you are safe in any case on the road and get your deposit back in full even in case of damage. Pay attention to the obligatory liability insurance with a particularly high coverage of at least 1 million euros. The road conditions in Mexico are sometimes very bad, especially in less touristy destinations. If you would like to explore national parks, we recommend additionally taking out underbody insurance. If you are planning a surf trip, we recommend roof insurance. Many offers on MietwagenCheck already include several of the above insurance. With the all-round carefree package you book your rental car fully at a good price.
Further useful tips for your rental car
In addition, we always recommend to choose the fair tank regulation (full/full). With this you pick up your rental car with a full tank and return it with the same tank level. For those traveling in company, an additional driver could be useful. With this option, your travel companion enjoys full insurance coverage just like you.
Mexico traffic rules
The blood alcohol limit in Mexico is 0.8 per mille.
Seat belts are compulsory in Mexico.
Right-hand traffic applies.
In Mexico City there is a driving ban once a week.
Everywhere in Mexico there are topes, i.e. speed bumps, in front of which you should slow down.
In Mexico there is a route-dependent toll system. The fee is paid on the spot.
When refueling, drivers simply stay in the car. An employee will fill up the desired amount for you.