Rental car Bahrain: Explore the Kingdom on your own
Drive to the sights of Bahrain by rental car or stroll through one of the markets. Explore the land of contrasts with a rental car on your own. Immerse yourself in Bahrain's ancient traditions and modern culture. Find the right vehicle for your holiday in Bahrain on Driveboo.com.
Car rental Bahrain: Where can I pick up my rental car?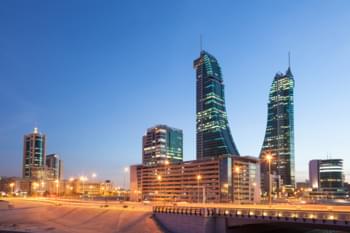 Manama, Bahrain
In Bahrain you can pick up a rental car at the following locations:
Driveboo tip:
Pick up your rental car directly after your arrival at the airport in Bahrain. In that way you can start your holiday right away!
Which rental car model is suitable for a trip to Bahrain?
You can select the car of your choice on our portal. A small car is an excellent way to visit the sights of the cities. If you're travelling with the whole family, it's best to take a minivan. So you won't have space problems. If you have a business meeting in Bahrain, you can impress with an SUV or a luxury car. As you can see, there is the perfect model for every situation.
Visit these highlights in Bahrain by rental car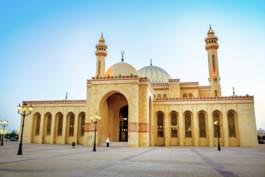 Mosque in Bahrain
Are you a shopping queen? Or are you rather an action hero? Do you love culture and history? Then Bahrain is the place for you. The state in the Persian Gulf, consisting of over 30 islands, has something to offer for every taste. Simply take a rental car and arrange your holiday in Bahrain according to your wishes. With a rental car you can drive flexibly and independently to your desired destinations. Don't miss out on these highlights: