Car Rental Athens Airport: The Greek Capital
Athens, the Greek capital, is always worth a trip, especially with your own rental car. Because Athens is not only the capital of Greece and a big city, but also has many beautiful beaches and excursion possibilities on the peninsula Attica. The best way to travel in and around Athens is with a rental car. This way you can reach all your desired destinations flexibly at any time. Especially the Acropolis with its Parthenon is known to many people and is associated with Athens. With a rental car, which you could rent in advance through the price comparison on the internet at a low price and which will be provided to you upon arrival at the pick up station of the car rental company at Athens Airport, you are therefore flexible. You don't have to rely on public transport or local tour operators, but can start your vacation individually and on your own initiative with your car from a local car rental company directly at the airport.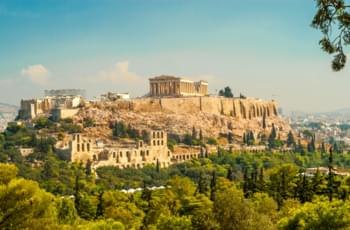 View of the Acropolis in Athens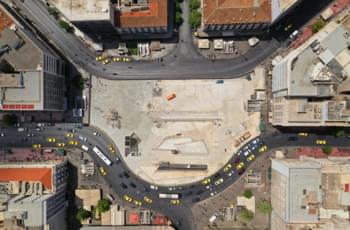 By rental car through Athens
General information about Athens ATH Airport
The International Airport Eleftherios Venizelos Athens ATH is still a very new and young airport, which only started operating in 2001 and was handed over to international air traffic.
The building of Athens International Airport consists of a main terminal divided into two levels.
The special feature of this airport is above all that there are many shopping facilities. Thus, there are 30 stores here, which offer their goods from all areas, such as books, clothes or electronic articles in the shopping center on the first floor of the main building.
At Athens Airport, mainly flights from Europe land. But also from overseas the International Airport Eleftherios Venizelos Athens ATH is approached. For information of all kinds, there are the appropriate counters for tourists and passengers. Only a few minutes walk away you will find various cafés or snack bars.
An unforgettable summer in Athens
Dance into the summer under the starry sky in Athens. Look forward to delicious wine, unbelievable beaches and the most popular sights - your summer in Athens will be an unforgettable experience. Take a rental car and explore the surroundings on your own. With a convertible rental car you can feel the summer sun on your skin and the wind in your hair. Discover your favorite beaches around Athens and recharge your batteries. The summer evenings are best spent in one of the taverns or in a restaurant on the beach. Look forward to summer cocktails and immerse yourself in Athens' nightlife.
Where can you pick up your rental car at Athens Airport ATH?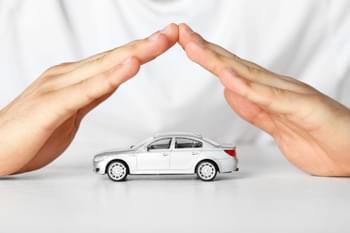 Pick up your rental car at the airport
The car rental company has its pick-up station at Athens Airport directly in the main terminal at the arrival of the flights for your rental car, which you have searched and rented in advance on the internet at low cost. After your flight you can pick up your luggage at the baggage carousels and immediately after passing through the gates you will see the counters of the car rental company's pick-up station. This way you can also pick up your rental car in a few minutes after picking up your luggage. When picking up your car, keep in mind that many passengers book a rental car and there may be some waiting time at the pick-up station of your car rental company. Furthermore, you usually have to leave a deposit for the car at the pick-up station of the car rental company. This will be charged to your credit card and the amount of the deposit will be refunded to you when you return the rental car at the end of your vacation. You will also receive information about the deposit for your car in advance on the internet when you rent a car from the local car rental company at a reasonable price. The rental cars are all parked in one of the parking lots at the airport, from where you can quickly leave the airport area by car.
Here you can refuel your rental car at Athens Airport
Of course there are many gas stations all over Attica and Athens. But the airport is not located directly in Athens, so you have to drive a little bit on the highway with your rental car to reach the capital of Greece. However, there is a gas station with a 24-hour service directly at Athens Airport when you exit onto the A 62 freeway. There you can refuel your rental car immediately. When you pick up your rental car, you should already get information about how to refuel your rental car.
WHAT ARE THE FUEL DESIGNATIONS IN ATHENS AT THE GAS STATION?
Traffic Rules in Greece: Important Information for you
The Athenians are all fast with their vehicles and like to push the slower ones a little bit. However, you should not be put off or harassed by this. You are on vacation and speeding can be expensive even with a rental car from a car rental company. Normally there are no flashlights on the roads, but the police often hunt down speeders with mobile devices. And it's quite possible that a police car is driving behind you and waving you out if you are driving too fast with the rental car from the airport pick-up station.
WHAT ARE THE SPEED LIMITS IN ATHENS?
FURTHER TRAFFIC RULES
Do not pick up your cell phone at the wheel. Instead, use a hands-free car kit or let your passenger use the phone.
If children are travelling together with you, you will need child seats for children up to 12 years or under 135 cm in Greece. When booking on the internet, please point out that children are travelling with you. The child seat will be available for you at the car rental pick up station together with your booked rental car.
Drive with foresight, especially on the country roads of Attica and the local villages. It is not uncommon to find sheep, dogs, cats or even people in the middle of the roads in rural areas of Greece.
A round trip with a rental car through Athens
Athens is big, but with a rental car from a car rental company you can easily reach the many sights and cultural attractions of the city. So you can start your trip within the city in a few minutes from your hotel. No more waiting for public transportation or booking a local tour operator for sightseeing.
Acropolis
Of course, in Athens it is obligatory to visit the Acropolis with the Parthenon and the newly built Museum of Ancient Greek History. But also the Old Town, which invites you to stroll and linger in one of the many street cafés or taverns, as well as Syntagma Square, the central square in Athens with the government building, are definitely worth a visit.
CULINARY HIGHLIGHTS
You should also not miss the following delicacies and culinary highlights in Athens:
Dolmadakia
Halloumi cheese
Souvlaki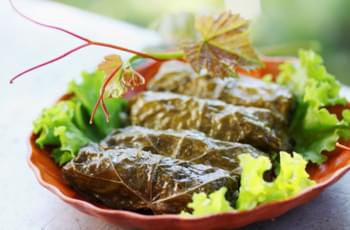 Dolmadakia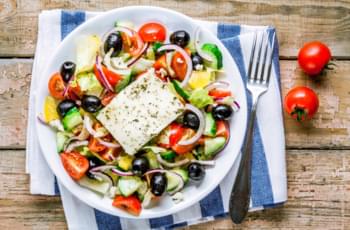 Halloumi cheese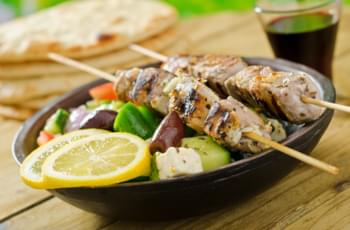 Souvlaki