Araxos Airport GPA: Pick up your rental car and let's go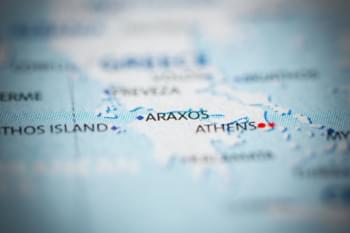 Car rental from Araxos Airport
Araxos Airport (GPA) is located on the northern part of the Peloponnese Peninsula and is an excellent starting point for a round trip by rental car. Visit the town of Patras, which you can reach in just 40 minutes by rental car from Araxos Airport. Patras is one of the most important port cities in Greece. When you land at Araxos Airport, you can pick up your rental car right after landing and start your well-deserved vacation. Book the rental car you want in advance so that you don't have to wait long at the airport in Araxos. Explore the Peloponnese Islands on your own with the rental car. This way, you are flexible in terms of time and place and can determine your own itinerary.
Everything you need to know about Araxos Airport
IATA code: GPA
Opening: 1992
Terminals: 1
Distance to city center: 45 km west of Patras
Annual passenger volume: 170,272
Explore Peloponnese in winter
The island of Peloponnese is also a popular destination in winter by rental car. Although it is a bit too cold for swimming, you can make numerous winter excursions with the rental car. Visit one of the traditional villages, the famous archaeological sites and ancient temples or take a walk on the beach. In the winter months it can be endured in Peloponnese, because the tourist crowds stay away. Enjoy the nature carefree and visit the most popular sights of the island without having to queue for a long time. If you do feel the urge to go into the water, just put on a wetsuit and go surfing. In winter, there are no limits when it comes to leisure activities in Peloponnese.
Car rental Peloponnese: where do I get my rental car?
The best way to explore Peloponnese is with your own rental car. You can pick it up directly after landing at the airport in Araxos. There are also numerous car rental stations in the city centers. If you do not land at Araxos Airport, you can also pick up the rental car at the following locations in the Peloponnese Peninsula: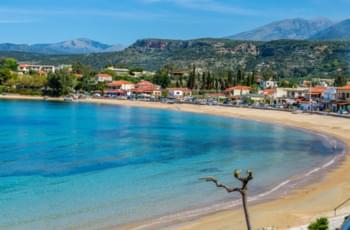 Stoupa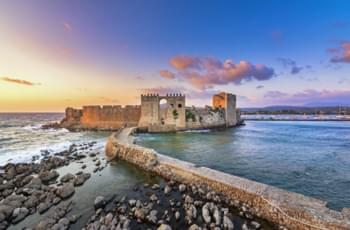 Methoni
Kyparissia
Methoni
Sparta
Monemvasia
Stoupa
Finikounda
Koroni
This climate awaits you in Peloponnese
Basically, you can travel to Peloponnese all year round, as the climate is mild and there is not so much rain. In this way, you can make many trips with a rental car. The following temperatures await you during your vacation in Peloponnese:
Which car rental models can I rent at Araxos Airport?
There are numerous car rental models to choose from at Araxos Airport. To ensure that the rental car you require is in stock, we recommend that you book your rental car online with Driveboo.com in advance. On our portal you have the choice between numerous vehicle classes and equipment features. Depending on your plans for your trip to Peloponnese, one or the other car rental model might be more suitable for you. The following vehicle classes are available for you at GPA Airport:
Subcompact car
Small car
Medium class
Compact class
Family car
Premium class
In addition, you can select the following vehicle types among the vehicle classes: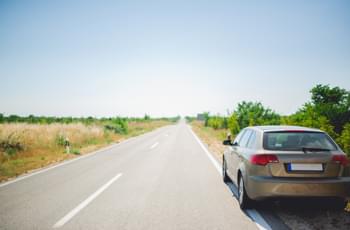 Kombi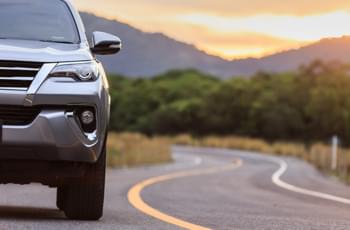 SUV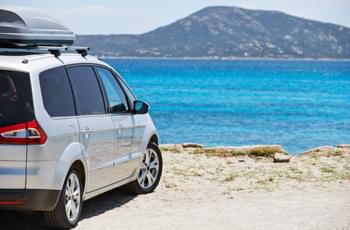 Minivan
The right insurance for your rental car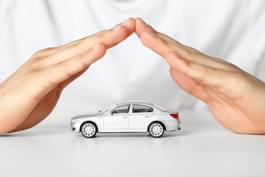 Rental car insurance
One thing you should consider before booking your Peloponnese rental car is the right insurance for your rental car. In the event of a damage, you will always be well covered with the right insurance and you will not incur any additional costs. We recommend all our customers a fully comprehensive insurance without excess. Should it ever come to a claim on the rental car, you will travel stress-free with this insurance in any case.