Aktio National Airport PVK: Book a rental car and start your vacation flexibly
If you reach Greece via Aktio National Airport (PVK), then it is best to take a rental car directly after landing. Explore the endless coastal stretches on your own with your own rental car. With the rental car you are independent in time and not dependent on public transport. Take a break where you like it best. The best way to book your desired rental car is online on Driveboo.com. This way, you won't have to wait long after your arrival at Aktio Airport, but can start your well-deserved vacation in Greece right away. Aktio Airport is very well connected with numerous domestic flights. In high season, you can easily reach Aktio from other European countries as well.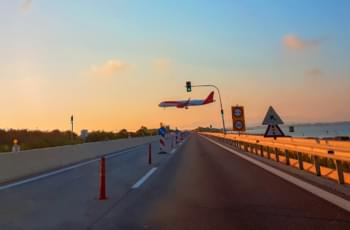 Plane over Aktio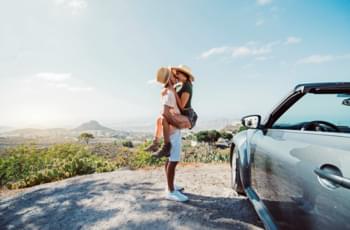 Explore Greece by rental car
Experience summer, sun and beach in Greece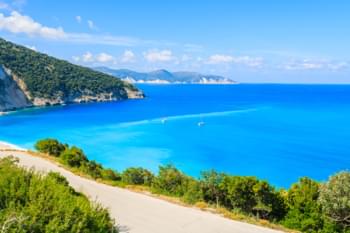 Road Trip Greece
Summer is the favorite season for tourists to reach Greece via Aktio Airport. Spend your summer vacation in Greece, too, and look forward to impressive beaches on the Mediterranean Sea. Especially the Greek islands are very popular in the months of June, July and August and can be optimally explored with your own rental car. The water temperature reaches values up to 23 degrees in the summer months. Thus, a beach vacation in the summer is a great idea. With your own rental car you can also explore the coast of Greece and plan your own road trip. The following places should definitely be on your list for a summer road trip through Greece:
Where can I pick up my rental car at Aktio Airport?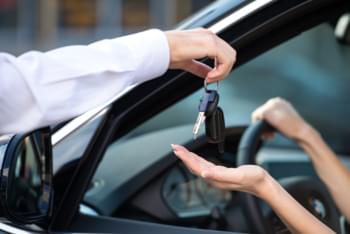 At Aktio Airport (PVK) you will find numerous car rental companies where you can pick up your booked vehicle directly after your arrival. Already in advance you can book your desired model from home. After your arrival, all you have to do is pick up your luggage and you can go directly to the car rental counter. Show your booking documents and look forward to the start of your vacation. Before you start your trip, check the car for any damage or possible scratches. Have them documented by your car rental company so that you don't incur any possible charges.
Things to know about Aktio Airport
IATA code: PVK
Opening date: 1968
Distance to city center: 4 km south of Preveza
Terminals: 1
Annual passenger volume: approx. 625.790
These are the car rental companies at Aktio Airport
There are a large number of car rental providers at Aktio Airport. You can choose the right car rental in advance on our portal and pick it up right after your arrival at the airport in Aktio. Aktio Airport is located in the Epirus region in close proximity to the Ionian Islands. There you will find rental cars from the following providers, among others:
Alamo
Europcar
Global
Hertz
Yours Car Rental
Explore Aktio and its surroundings flexibly with a rental car
What could be better than driving along the Greek coast in your own rental car, turning up the music and singing along loudly? The airport of Aktio is the perfect starting point to explore the mainland of Greece on your own. From there you can reach the town of Lefkada, the peninsula in the Ionian Sea, or the island of Meganisi in no time. With your own rental car you are not only flexible in time but also in place. Plan your itinerary freely and drive to your favorite places. We have compiled some tips and places that you should not miss in any case: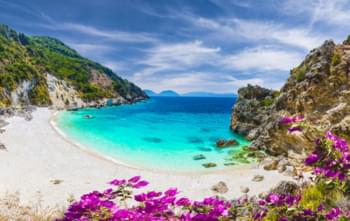 Beach on Lefkada
You can reach the island of Lefkada from Aktio Airport after just a short drive. A floating bridge connects the island with the Greek mainland. From Aktio Airport you need only about 30 minutes by rental car to reach Lefkada. The island is a real treasure in the Ionian Sea, which you should not miss in any case. Look forward to great dream beaches, small historical villages inland and a culinary that will enchant you.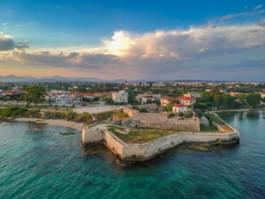 Preveza
The town of Preveza is ideal for soaking up the typical Greek island flair. From Aktio Airport you can reach Preveza after only 10 minutes by rental car. The place has a well connected transport network and is easy to reach from various cities in Greece. Preveza is known for the export of olives and vegetables and is therefore a popular vacation destination especially for gourmets. Explore the small port city by rental car and look forward to the Greek charm.
The Greek cuisine - which highlights should I not miss?
When you think of Greek food, your mouth automatically waters. Greece is known worldwide for its extraordinarily varied and delicious cuisine. Therefore, you should taste as much as possible during a vacation in Greece. The best way to do this is with your own rental car. Look forward to the numerous dishes and drinks. Below you will find a small selection: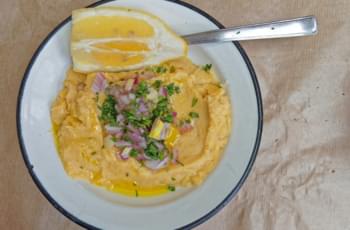 Fava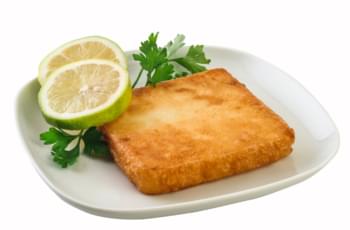 Savanaki