Car rental at Holguin Airport - Round trip in Cuba
You are landing at the airport Holguin (HOG) and would like to explore Holguin and Cuba by rental car? In this case, it is advisable to book your rental car online at the airport in advance with one of the few car rental companies. As the range of rental cars is extremely limited and it is often difficult to rent a rental car on arrival. For this reason, compare the rental cars available at the airport before you start your journey with Driveboo.com and choose the car that suits you best, from small compact cars to SUVs. The relatively small airport is only 13 km (8 miles) away from the Holguin, which is the capital of the province of Holguin, which you are most likely to explore first after your arrival. When is the best time to travel to Cuba? The winter months are perfect for exploring Cuba. During the months November till April, you can expect the best temperatures with least amount of rain.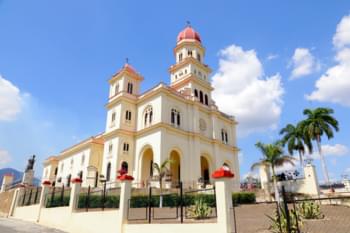 Basilica del Cobre in Santiago de Cuba
In the whole country you are expected to explore fantastic beaches, crystal-clear water, hot rhythms and the light-heartedness of the Cubans give Cuba a very special charm that hardly any visitor can escape, which is why it would be a pity to stay in only one place. Take your rental car on a round trip in the south of Cuba and enjoy the fantastic view from La Gran Piedra, the big rock in the National Park near Santiago de Cuba, stop at the gigantic Revolution Plaza and let yourself be enchanted by the Basilica in El Cobre.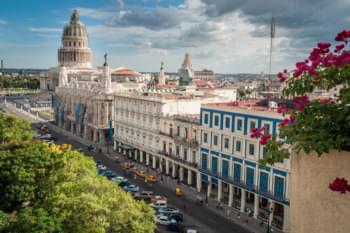 El Capitolio in Havanna
But also a rental car tour to the north, to Havanna, has its charms. The capital of Cuba is compared to the rest of the country filled with palatial buildings right beside simple houses of locals, a contrast, which you won't see in many other places to that extend. Particularly nature-loving travelers should get their money's worth in the mangrove forest, Laguna La Redonda, at Moron and also a visit to the El Nicho waterfall, should definitely be on your to-do list. However, you can set a very special highlight of your trip to Cuba with a visit to the Bellamar caves in Matanzas and also an evening visit to the Plaza de la Catedral in Havana has something very special that you should not miss. Afterwards you should go to the Fabrica De Arte Cubano, which is a stunning art gallery, filled with live music and live Djs to turn the cultural excursion into an unforgettable night out within locals and tourists.
Where is the pick-up station for the rental cars at Holguin Airport?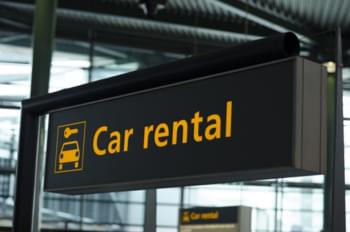 Car rental directly at the Holguin airport
After arriving at Holguin airport, you can reach the car rental offices either at the arrival terminal after passing through customs or outside the car parks. We at Driveboo make sure to select you the most convenient places to pick-up your pre-booked rental car, no matter if it is in a city station or directly on the airport, like in this case.
Which rental car companies are there at Holguin Airport?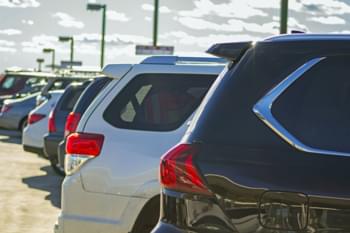 Rental car options in Holguin, Cuba
Until now, you have had to forego the services of the otherwise globally active car rental companies in Cuba or at Holguin Airport. However, it is possible to rent a rental car at one of the following car rental companies, but you should pay attention to the insurance coverage, as some of these are not included in the prices and will be charged separately per day.
The following car rentals are currently available at the airport:
cubacar
caravans
Rex
TUI Cars
Via Rent-a-Car Transgaviota
Can I fill up my car at Holguin airport before I return it?
Since there is no petrol station at Holguin airport, it is advisable to refuel your rental car at the "La Curva" petrol station in Holguin, which is located out of town at Carretera Central.
Our tip: Because of the sometimes high demand and the occasional lack of fuel, you should not try to refuel your car at the last minute before your return flight if you have decided to rent a car with a fair fueling scheme.
Car hire Holguin - The best beaches around the city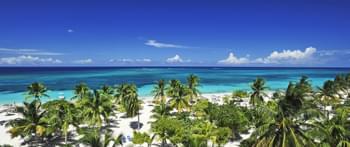 Playa Esmeralda in Holguin
Holguin, Cuba's third-largest city in terms of population, can be reached in just 17 minutes by rental car, so that you can relax and acclimatise after your long-haul flight. Visit the Natural History Museum, visit the cathedral built in 1720 or climb the 450 steps of the local mountain, Loma de la Cruz, and enjoy the view over the city. If you would like to start a tour of the island from Holguin, we have put together some distances of several kilometres which might be helpful for you in planning your trip.
Distances from Holguin Airport und touristic locations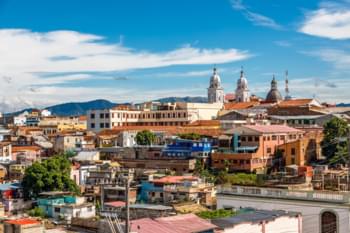 Santiago de Cuba: 100 km from Holguin
The province of Holguin and its surroundings are having many sights and beautiful places to offer. Beside the capital Holguin, of the Province Holguin, which only a short drive away, especially Santiago de Cuba will leave you speechless. The convenient location, which is only around 100 km away from the Holguin Airport (HOG), should be definitely considered as your next stop after exploring the capital Holguin with its sights and beaches.
We have collected you a table of some convenient located must-sees for your Cuba Road trip. Starting directly at the Holguin International Airport: