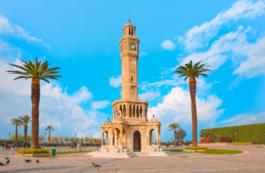 Discover Izmir with your rental car
A cheap rental car is available from 104 $ per week. We compare for you the prices of the different car rental companies and find for you the suitable offer for your journey in Turkey.
Particularly popular for a vacation in Turkey are compact cars, which you can rent from 143 $ per week. With a small car you have no problems to find a parking space and also travel comfortably.
For a trip with the whole family is also a family car for already 133 $ per week, in which all persons find place and also the whole luggage is well stowed.
If you need a rental car only for one day, you can rent it already for 15 $ per day.