Cheap rental cars at Agadir-Al Massira Airport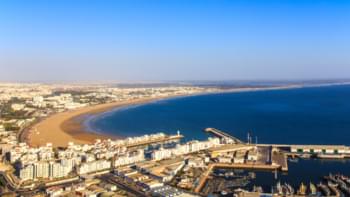 Find and book cheap rental cars at Agadir airport
Morocco is becoming increasingly popular as a year-round destination. What are the most beautiful places in Marrakech? Along with Marrakech and Casablanca, Agadir is one of the most popular tourist destinations in the country. When you arrive at Agadir Almassira Airport (AGA) we recommend you to rent a cheap car to explore Agadir. The best way to find a reasonably priced rental car at Agadir Almassira Airport is to compare the prices of car rental in Agadir Almassira with those of other car rental companies. Compare with Driveboo the offers of car rental companies on Agadir Almassira airport and surrounding area. Benefit from our long experience in comparing car rentals. We have selected our partners with great care and only work with reputable providers. Explore Agadir and Morocco on your own and be flexible immediately after arrival.
Pick-up your cheap rental car at the Agadir Airport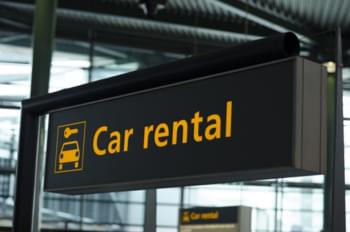 For your rental car first go to the "Meet & Greet Point"
Where do I pick up my rental car at Agadir Almassira Airport? As not all car rentals at Agadir Almassira Airport (AGA) have a counter in the arrivals hall, you will be welcomed at the "Meet & Greet Point" in the arrivals hall instead. When renting a car, please note the respective information on "Opening hours of the stations". For example, if you have decided to rent a car from Europcar, you will find them directly at Agadir Airport.
Other car rental companies that provide their rental cars from the airport are listed below:
Argus Car Hire
Auto Europe
Avis
Car del Mar
Hertz
Holiday Autos
Sunny cars
Rentalcars.com
Filling up your car nearby the Agadir-Al Massira airport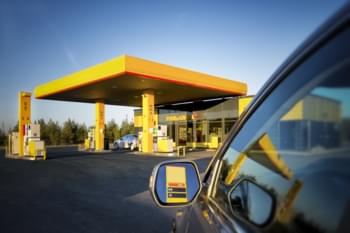 Opt idealy for the fair fuel regulation (full/full)
In general, we recommend that you always choose the fair fuel regulation (full/full). With this you pick up your rental car with a full tank and return it as well. This results in a time and price advantage. In order to fill up the rental car at the end of the trip especially comfortable, we recommend to use the next gas station to the airport. Where is the nearest gas station at Agadir Almassira airport? You can reach the nearest Pétrom gas station, which is open 24 hours a day, on the N1 national road when driving towards Agadir.
Renting a car at Agadir Almassira (AGA) to explore beach and city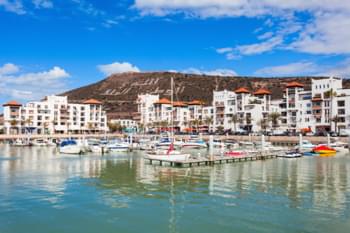 Driving to all the sights and beaches of Agadir
Agadir, which was long considered an insider tip on the Moroccan Atlantic coast, has developed over the years into one of the most important vacation resorts in western Morocco. In particular, the miles of beach and the water sports on offer make Agadir an attractive year-round destination that is easy to explore by rental car. Embark on an exciting voyage of discovery and drive to the fishing port in the early morning, then perhaps to Crocoparc, stroll a little over the Souk El Had d'Agadir Almassira, make a detour to Paradise Valley, take a look at the Agadir Almassira Kasbah and by no means miss the sunset on a walk along the magnificent promenade.
A Magnificent road trip idea, starting at the Agadir-Al Massira airport:
Driving from Agadir to explore the whole beauty of Marocco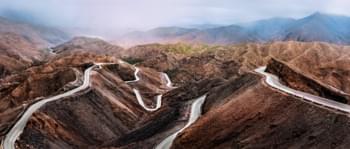 Exploring whole Marocco with your own rental car
Are you planning a round trip through Morocco? Then Agadir could be an interesting starting point, which is perfect for a relaxing swim after your return. A particularly beautiful round trip could take you from Agadir along the coast via Essaouira and El Jadida to Casablanca, from where your journey could take you via Rabat, Mekenes and Fez in the direction of Beni-Mellal and Marrakech back to Agadir.
Some of the most beautiful sights to explore in Marocco:
City wall of Essaouira
Portuguese cistern from the year 1541 in El Jadida
Hassan II Mosque in Casablanca
Mausoleum Mohammed V. in Rabat
Medina (the largest old town in North Africa) and the Hassan Tower in Fez
Boucharouite Museum and the El Badi Palace in Marrakech