Discover & enjoy Zagreb by rental car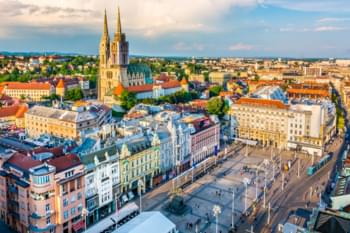 Compare car rental offers in Zagreb and book a rental car in croatia's largest city. Our online portal Driveboo gives you the possibility to compare prices of rental cars in Zagreb from all major car rental companies in a transparent way. If you are arriving by plane, it is worthwhile to pick up the car rental at Zagreb Airport. This way you are directly mobile from the beginning of your vacation in Croatia. Book your vacation car as early as possible, as this way you can benefit from lower prices. Do you still have questions about booking a rental car? Then do not hesitate and contact our service team by chat or phone!
Exploring Zagreb's surroundings in summer & autumn
Summer and autumn are the most beautiful seasons to spend vacations in Croatia. Because Croatia offers not only beach and sun, but also culture and culinary. Especially in Zagreb, the capital of the country and in the surrounding area you can discover and try quite a lot of it. Grab a rental car from, for example, Zagreb Airport after you arrive by plane and set off immediately on your journey into Croatian culture.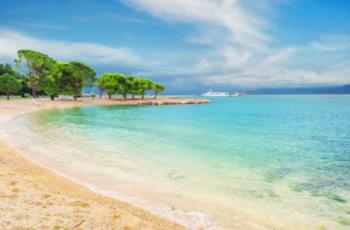 Beach in Crikvenica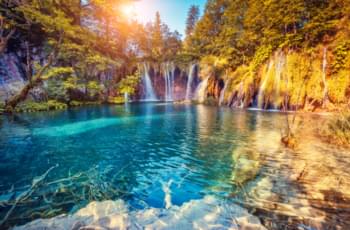 Plitvice National Park
Car rental Zagreb - discover the city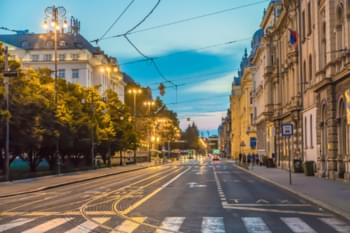 With a population of about 780.000, Zagreb is the largest metropolis and capital of the Republic of Croatia. Its charming medieval-style cityscape attracts numerous tourists from Austria, Italy and Germany. Many travelers arrive at Zagreb International Airport, which is located about 17 km south of the city center. The Zagreb Airport is approached daily by renowned airlines and low-cost airlines.
Ideally, you can cover the distance between the airport and the center with a rental car booked in advance of your Croatia trip. On our independent portal rent any car not only cheap, but individually equipped and insured according to your wishes. The car rental pick-up at the airport is thus reduced to a few minutes and you can enjoy the multi-faceted offers of tourist highlights in Zagreb. Below are some destinations that can be quickly reached by rental car.
Car Rental Zagreb - Traffic Rules in Croatia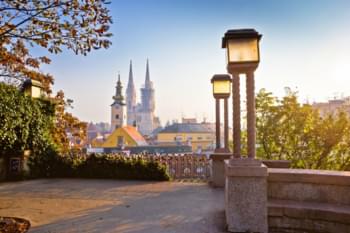 The Republic is cheap as a vacation destination, but decidedly expensive for traffic violations. Therefore, ask the car rental at Zagreb airport for current regulations. Here are some rules you should definitely follow.
Promille limit 0,5
Compulsory seat belts on all car seats
Color-coded parking zones
Interurban: 50 km/h
Out of town: 90 km/h
Motorway: 130 km/h
Favorable car rental in Zagreb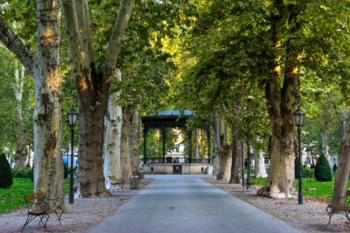 The vacation destination Croatia awaits with stunning scenery, multifaceted coastline and many nature parks. To be able to experience the whole beauty of the republic, the rental car is the ideal means of transport. You rent your car cheaply before starting your journey on our comparison portal, because we present you all offers of every established car rental company transparently in option. You will find exactly the car you want and all you have to do is pick it up at the Zagreb Airport car rental. We provide optional offers such as child seats and navigation equipment in the same way as services described below.
Car rental Zagreb - the insurance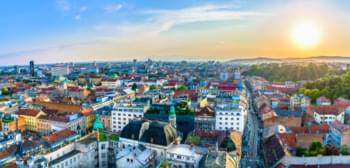 Since you can rent a car in any category very cheaply with us, you have enough room for a first-class insurance. Opt for a fully comprehensive policy without deductible because it gives you absolute security in case of an accident, because it pays for the entire damage. If, on the other hand, you choose a fully comprehensive policy with a deductible, you will be involved in settling the claim. Therefore, experts recommend: rent a vehicle price-consciously, but do not save on insurance.
Deposit for the rental car in Zagreb
When comparing our offers, you can see that for each rental car a deposit has to be paid to the car rental company. The provider requires a valid credit card from you for this purpose, on which he blocks the amount upon pickup. As soon as you return the vehicle without any damage to the car rental company at Zagreb Airport, the block will be removed again.
One-way rental for the rental car
If you want to use Zagreb Airport as a starting point for a round trip through the republic and return the rental car at another airport, one-way rental is an option. When renting, you can specify the airport for your arrival and the airport for the return journey. You just need to check that the favored car rental company is present at both airports. With one-way rental, you will see more of Croatia and also save money.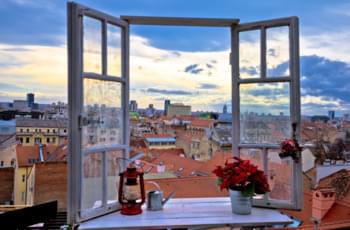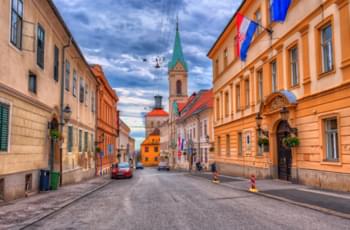 Additional driver option in Zagreb
When vacationing in company with a rental car, each driver must be listed in the contract. In the event of an accident, the insurance company will only pay if the driver causing the accident is listed in the rental contract. Therefore, you must insist on the entry of any additional driver when renting a car at the airport of the capital of Croatia. Otherwise, you will be liable for the entire damage caused by an unregistered driver, because the insurance coverage will automatically expire in such a situation.