Rental car Yucatán: Discovering the paradise on the Gulf of Mexico
Take a rental car and discover the varied Yucatán Peninsula. Whether you are a nature lover, sports enthusiast or sun worshipper - Yucatán has something for everyone. Simply book a rental car on Driveboo.com and pick it up in Izamal or Mérida. Alternatively, you can pick up your dream car at Mérida Airport and Chichen Itza International Airport. In this way you are mobile right from the start and you don't have to wait for public transport.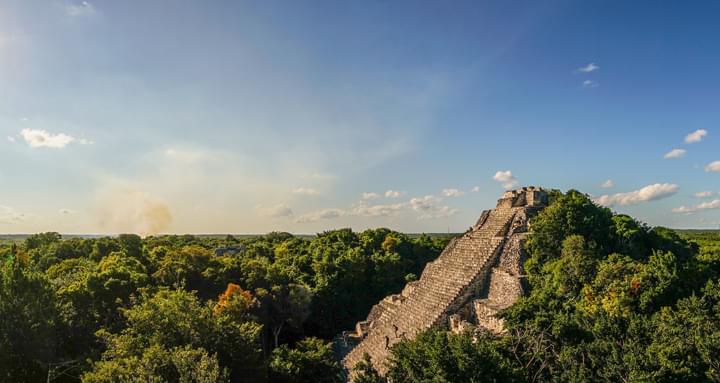 Maya Ruins in Yucatán
Action heroes watch out: From May to September, whale sharks pass by the Mexican Yucatán Peninsula. If you dare, you can go snorkeling with the largest fish in the world. You won't forget this experience for sure!
What options can I choose for my rental car?
Would you like a rental car that is perfectly tailored to your needs? Then apply the various filters on our portal via the search mask. Like that you can be sure that your desired vehicle for Yucatán meets all your requirements.
By rental car to the most exciting places in and around Yucatán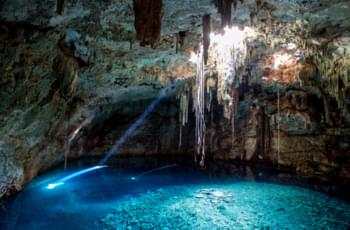 Cenote in Yucatán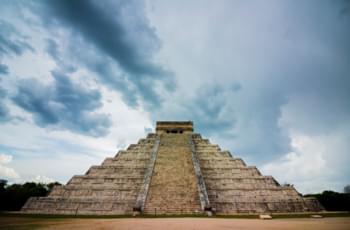 Chichen Itza, Yucatán
THE MOST BEAUTIFUL BEACHES
Take the wheel of your rental car and drive to heavenly beaches such as Celestún, Playa Progreso and Río Lagartos. Don't miss the beaches of Cancún and Playa del Carmen.
Discover the mysterious Cenotes of Yucatán with a rental car on your own. In the fascinating oases you can swim, snorkel and partly also dive. These cenotes are the most popular in Yucatán:
Cenote Bolonchojool
Cenote X-Keken
Cenote Samulá
Cenote Chelentún
Drive your rental car through Yucatán and discover the unique architecture of the Maya. Whether Chichen Itza or the Mayan ruins in Tulum - with a rental car you can reach all your desired destinations flexibly.