Through Villach by rental car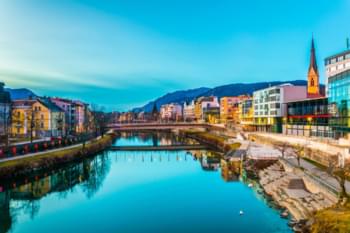 Save now when renting a car in Villach! Thanks to our large comparison of car rental providers, you can compare prices of rental cars in Villach. On our portal you will find offers from all renowned car rental companies in Villach. Find a suitable offer by comparing the offers of the different car rental companies and rent a car at the car rental company of your choice. It is recommended that you book well in advance of your trip, as this is the only way you can benefit from the prices for early bookings. Take the online rental of your rental car in time before your vacation in Villach.
In winter, rent a rental car in Villach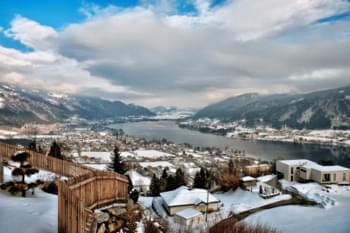 The winter is known especially in Central Europe for the fact that it can be quite icy. Therefore many people want to escape the winter with a vacation instead of living it out. Why don't you try out such a vacation in Villach? In winter you can experience more than you think. On the one hand there are around Villach some ski areas, which you can visit, in order to finally take a ski vacation. For example, the "Dreiländereck" is not only good for skiing, here you have a view of three different countries, among them of course Austria, Italy and Slovenia.
If a skiing vacation is not made for you, that is no problem at all. The city of Villach has a lot to offer in winter and gets an unbelievably beautiful Christmas charm when the fairy lights hang in the city. One thing you can do wonderfully with a rental car in winter is a city trip to the surrounding cities of Villach. In the different cities you can for example visit the Christmas markets and compare them all with each other.
Find the best car rental company around Villach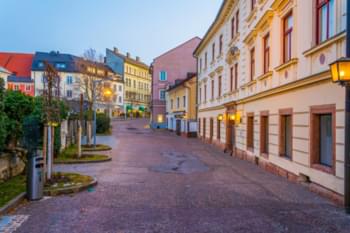 No matter whether with a small car, sports car or a SUV. With a rental car you are super flexible in Villach. In Villach there are many rental car stations. You have the choice, if you want to book your rental car for the whole vacation, then it is worth to pick it up directly at the Klagenfurt Airport (KLU). If you first want to arrive relaxed at your accommodation in Villach and only use a rental car for a few days, you should choose one of the pick-up points in the city, which is close to your accommodation. Both on the outskirts of the city of Villach and in the city center there are enough car rental agencies available for you.
Rental car driving in Austria - tips & tricks
In order to be on the safe side financially, you should take out a fully comprehensive car rental insurance without deductible and a liability insurance. If you want to take turns driving, you should have another rental car driver listed in the rental contract. Different parking zones apply in Austria. The parking time in the blue zone is between 30 minutes up to 2 hours. The parking time is indicated at the beginning of each zone. For free parking you need a parking disc. For paid zones, a parking ticket must be purchased. Pay attention to where you park your vehicle. If there are still many parking spaces available, it is almost certainly a short term parking zone.
The speed limits in Austria
In Villach and the rest of Austria, the following speed limits apply, unless otherwise indicated:
Inner towns: 50 km/h
Out of towns: 100 km/h
Freeway: 130 km/h
Vignettes and toll obligation for the rental car in Austria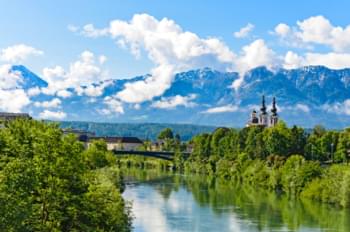 On Austria's freeways and highways, all vehicles up to a total weight of 3,5 tons are subject to a vignette obligation. Further information is available at the Service Center Maut in Salzburg. Additional tolls are charged for cars in Austria, which vary depending on the route. However, if you rent your rental car in Austria, it will normally already contain a vignette. For further information, please contact the car rental company.
The best time to travel to Villach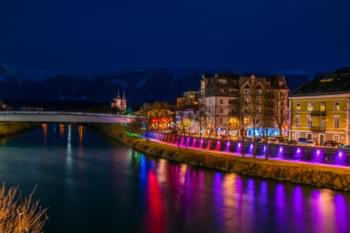 In Villach the climate is moderately warm. There is an average annual temperature of about 7,5°C. January is the coldest month, during this period temperatures can drop below the freezing point. The warmest months are July and August, during which temperatures can reach up to 24°C. Throughout the year there is a lot of rainfall, most of it in June. The best time to travel is from July to August, with the most hours of sunshine and the warmest temperatures. For those who prefer a cooler climate, spring or fall is the best time to travel.
Sights in Villach and the surrounding area
Draupromenade
City Museum
Doll Museum
Vehicle Museum
The smallest theater in the world - the Kremlhof Theater Villach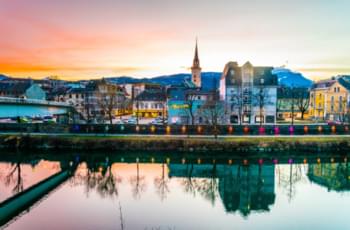 Villach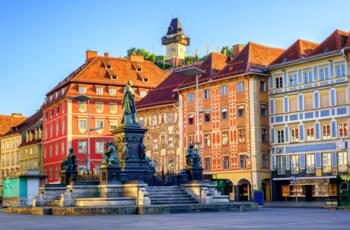 Graz
Graz Castle hill
Art house Graz
Eggenberg Castle
Landeszeughaus (State Armoury)
Castle Ambras Innsbruck
Bergisel Schanze (ski jump)
Goldenes Dachl (gold roof)
Hofkirche (Court Church)
Tiroler Landesmuseum (Tyrol State Museum)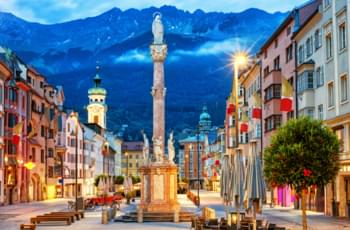 Innsbruck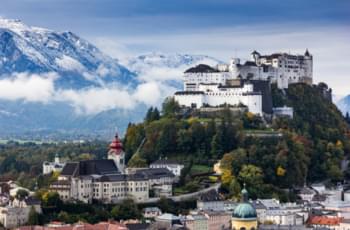 Salzburg
Festung (Fortress) Hohensalzburg
Salzburg Cathedral
Getreidegasse (Grain alley)
Mozart's birthplace
Kapuzinerberg (Mountain)