Rental car Trinidad & Tobago: Discover the Caribbean Islands on your own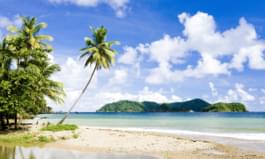 Visit Batteaux Bay in Tobago
Look forward to sun, palm trees, the sea and an exuberant atmosphere when travelling in Trinidad & Tobago by rental car. The islands off the coast of Venezuela are the epitome of joy of life. Book a rental car for Trinidad & Tobago and see for yourself. You will find the right vehicle on Driveboo.com.
Enjoy your time in Trinidad & Tobago with the right rental car!
Where can I get my rental car in Trinidad & Tobago?
Trinidad & Tobago consists of the two main islands Trinidad and Tobago. On the larger island of Trinidad you can pick up a rental car both in the capital Port of Spain and directly at Piarco Airport (POS). If you want to explore the smaller island of Tobago, you can rent a car at one of these locations:
Driveboo Tip:
Collect your desired vehicle directly after your arrival at the airport. In this way, you are mobile from the very first minute!
What are the highlights of Trinidad & Tobago?
In Trinidad & Tobago both nature lovers, sun worshippers and sports fans will find what they are looking for. Discover one of the many waterfalls, relax on secluded beaches and taste the culinary delights.
The larger of the two islands Trinidad lies off the coast of Venezuela. In the capital Port of Spain you can drive by rental car to the Royal Botanical Gardens or to the National Museum. The Maracas Beach in the north of the island is especially popular with surfers. If you like it a little quieter, you can go birdwatching or hiking in the Northern Range.
Driveboo Tip:
If you are in Trinidad during the carnival season, make sure not to miss this colorful spectacle!
In Tobago you will find both dream beaches and tropical rainforest. Visit the port city of Scarborough and the ruins of Fort King George. If you are travelling by rental car in Tobago, you can explore a variety of enchanting secluded beaches and bays. Here you can relax and unwind.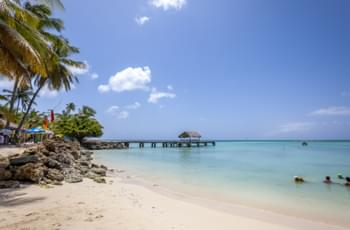 Pigeon Point, Tobago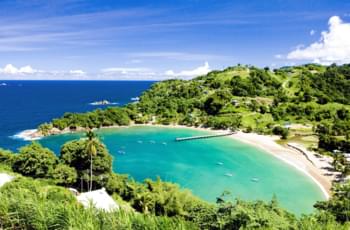 Parlatuvier Bay, Tobago
Drive with your rental car to these dream beaches in Tobago:
Pigeon Point
Nylon Pool
Turtle Beach
Englishman's Bay
Castara
Parlatuvier Bay
MORE EXCITING ACTIVITIES IN TRINIDAD & TOBAGO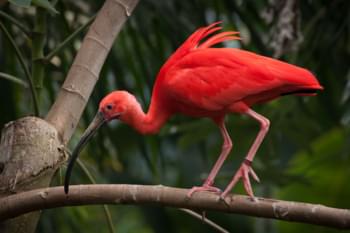 Watch some fascinating bird species
Excursion to Little Tobago
Bioluminescence Paddle Boarding
Sunday School in Buccoo
Mountain bike tour in one of the national parks
Boat-trip in a glass-bottom boat
Phagwah Festival
Hike to el Tucuche