Car rentals in Taiwan/Republik of China: Most popular car rental destinations
Explore Taiwan by rental car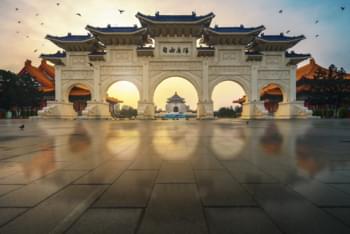 Discover the highlights of Taiwan
If you want to explore the small country of Taiwan on your own, then it is best to do so with a rental car. With a rental car you are always flexible and can drive individually to all your desired destinations. Marvel at breathtaking coastal landscapes and fantastic mountain regions. Discover magnificent temples, delicious food and vibrant cities. You can find the right vehicle for your trip to Taiwan on Driveboo.com. The portal helps you to compare the offers of car rental companies and to book a rental car at the best price.
Taiwan car rental: Where can I pick up my rental car?
In Taiwan, you can pick up a rental car from both Taipei and New Taipei City. Alternatively, you can pick up the desired vehicle at these airports:
Driveboo tip:
Book your dream car in advance online on Driveboo.com. In this way you can start your well-deserved holiday in Taiwan completely stress-free!
Which highlights should I not miss in Taiwan?
Visit Taipei
You should not miss the capital Taipei on your trip to Taiwan. The metropolis is colorful and lively and invites you to stay in one of the well-kept parks. Visit a museum, go shopping and stroll through one of the night markets in the evening. Although Taipei is a big city, you won't feel the hustle and bustle.
Look forward to an unforgettable time in Taipei.
You should also visit the Scenic Area during a holiday in Taiwan. The spectacular coastal landscape is located on the east coast between the sea and the mountains. Park your rental car and take a walk along the coast. Alternatively, you can explore the area by bicycle.
In the following table you will find an overview of further sights in Taiwan: