Car rentals in Sri Lanka: Most popular car rental destinations
Explore Sri Lanka with your rental car
Sri Lanka can be explored independently and flexibly by renting a car. The exotic island offers its visitors a variety of attractions to suit all tastes. With a rental car you can reach them independently of public transport and enjoy your holiday to the full. Whether at Colombo Airport or downtown, you can rent a car from many car rental companies.
Sri Lanka - Exploring the island by rental car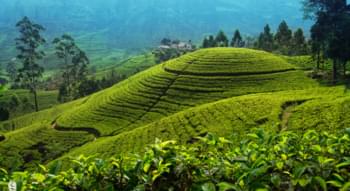 Tea plantation in Sri Lanka
Paradisiacal beaches, fragrant tea plantations and an island capital that never seems to come to rest. This awaits you on Sri Lanka, the pearl of the Orient in the Indian Ocean, only a short distance from India. Take a tour of the capital Colombo and admire the collection of artifacts in Gangaramaya Temple, take a look at the National Museum or simply stroll through Viharamahadevi Park before heading off to one of the city's many markets in the early afternoon.
Discover all the highlights of Sri Lanka by rental car
If you are anchored overnight in front of Colombo or only leave at midnight, you should definitely take a tour to see several of the sights inland, which can hardly be surpassed in their beauty. We have put together a small selection of the TOP highlights below:
Sigiriya - The Lion Rock with its Cloud Girl Frescoes
The Botanical Garden in Peradeniya
The cave temple of Dambulla
The Temple of the Tooth Sri Dalada Maligawa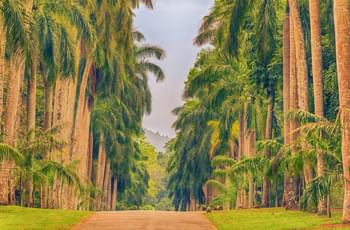 Botanic Garden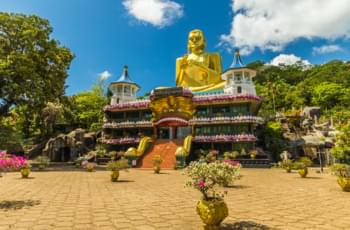 The Temple of the Tooth Sri Dalada Maligawa
By rental car to Sri Lanka's excursion destinations
A trip in one of the open Tuk-Tuks, the manoeuvrable tricycle taxis that make their way through the city at breakneck speed, is just as much a part of an island trip as a short stop at one of the snake charms on an open road. Below we have put together some tour suggestions that might be of interest to you: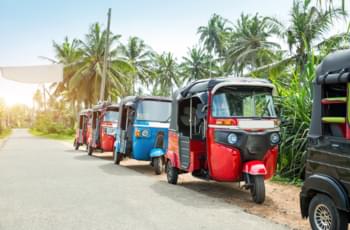 Tuk-Tuks in Sri Lanka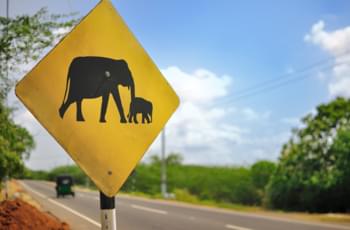 Road sign "Beware of elephants" in Sri Lanka