Discover Split in Croatia by rental car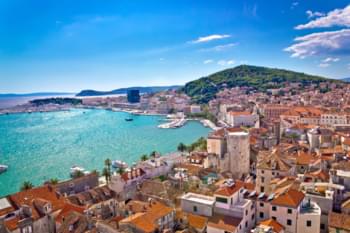 Located in Dalmatia, Split is the second largest city in Croatia after Zagreb. It was built on a peninsula along the Croatian Adriatic coast. Its old town, together with Diocletian's Palace dating back to Roman times, has been considered a UNESCO World Heritage Site since 1983. Compare the offers of the car rentals in Split on Driveboo and book your rental car in Split easily via our online platform.
What to explore in Split's surroundings in spring & autumn
Split is surrounded by mountains in the north and east, which are perfect for a local recreation vacation. Besides beaches and good weather, Croatia is rich in cultural heritage, which can be explored especially in spring and autumn with pleasant temperatures. This is also the case in the town of Salona, which is home to the oldest Marian shrine and at the same time the youngest population in Croatia. Croatia is especially inviting with its ancient cities and beautiful nature. Moreover, marvel at the Waterfalls of Krka with the famous Travertine Cascades in the national park of the same name. Croatia's islands are also easily accessible by ferry from Split, making a trip by rental car a good idea.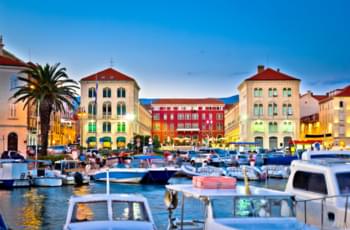 Alley in downtown Split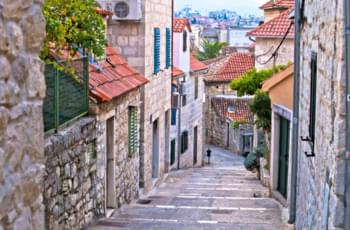 Rent a car in Split: Best directly at the airport
Since the Split Airport (SPU) is around 25 kilometers from the city center, it's worth considering one of the numerous car rental offers already there. But do not worry if you come to the city by other means! Rental cars are offered in Split in many parts of the city and by selected hotels. Why not do the check and see if your hotel, if you already have one, offers its own car rental!
Important Driving Information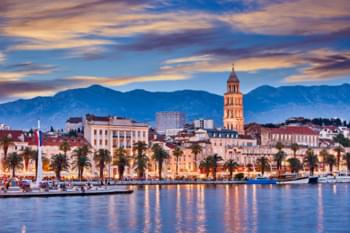 Since the expansion of Croatia's highway network, a toll is incurred when driving on the highway. The amount of the toll is based on the number of kilometers traveled and works as follows: when entering the highway, a toll coupon is drawn and when leaving, the distance traveled is accounted for. The distance traveled is then used to calculate the amount to be paid, which you can pay by credit card or cash in kuna, euros or another foreign currency. Per 100 kilometers of toll road, you will have to pay about 8 euros, or around 60 kuna. You will receive kuna as change, even if you pay with another currency. Keep in mind that the lane at the exit of the highway decides the payment process: credit card payment on the left, cash on the right.
Despite tolls still vignettes?
In Croatia itself, due to the regulation with the freeway toll no vignette is needed. However, for trips with the rental car beyond the country's borders, one should note that both in Slovenia and in Austria a vignette obligation exists.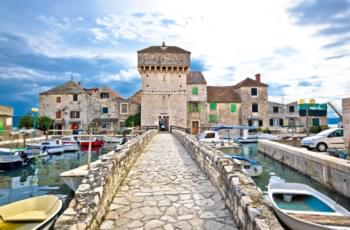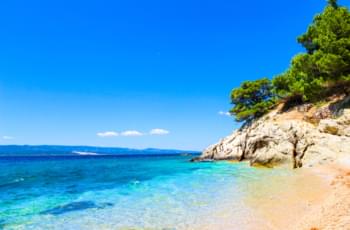 Interurban: 50 km/h
Out of town: 80 km/h
Highway: 100 km/h
Motorway: 130 km/h
Where can I find free parking in Split?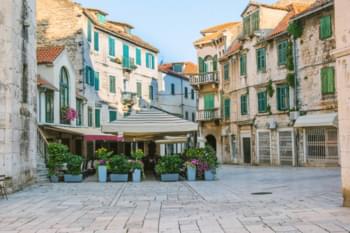 Parking in the center of Split turns out to be problematic, especially during the high season. Due to the prevailing traffic chaos, we recommend parking a bit away from the center. Thus, you will find in Zvončac, which can be reached through the tunnel of Marjan within just ten minutes, a large, free parking. Parking is available on the streets around the center. For 5 kuna per hour you can park your rental car during working days (Monday - Friday: 7am-1pm, Saturday: 7am-1pm). In addition, there are numerous parking garages for 15 euros per day available to you.
What insurance do I need for my rental car in Split?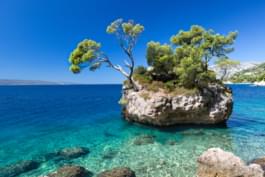 The country in which you obtain your rental car does not matter for the required insurance. To be best covered in case of emergency, you should always be on the road with the insurance "fully comprehensive without deductible"and pay attention to a high liability coverage amount. This sum insured should be at least one million euros and in the best case, cover a loss amount of 7.5 million euros.
How to include an additional driver for the rental car
The beauty of Dalmatia and Croatia as a whole is best enjoyed together. So that you can also enjoy the breathtaking scenery as a passenger, most car rental companies offer the possibility to add an additional driver. This is usually already possible for a small fee per rented day. To find offers that include an additional driver free of charge from the outset, an online comparison is recommended in advance.
When is a trip to Split worthwhile?
Due to Split's fantastic location on the Adriatic coast and the resulting Mediterranean climate, a visit is possible all year round. Pleasant summer temperatures are reached in Split already in April, in May the bathing season is officially opened. The months May to October are therefore ideal for a beach vacation in Split. It should be noted that the summer months of July and August are not ideal for sightseeing due to very hot temperatures. Below we have compiled a climate table for you to get your own impression.