Car rentals in South Korea: Most popular car rental destinations
Rental car South Korea: Beach, culture & pure nature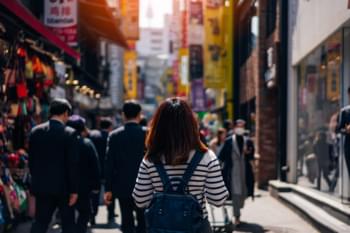 Discover South Korea
Take a rental car and explore the varied South Korea. With a rental car you are always flexible and can discover South Korea individually. Temples, national parks, beaches, cities - South Korea has something for everyone. Book the right rental car in advance online on Driveboo.com. You can then pick it up directly after your arrival in South Korea at one of the car rental companies. In this way you will start your holiday completely stress-free.
Which airports are there in South Korea?
Since you are most likely to travel to South Korea by plane, it is a good idea to pick up your rental car directly from a pick-up point at one of the following airports:
Sacheon Airport
Gunsan Airport
Sightseeing & excursions in South Korea
THE CAPITAL SEOUL
Seoul is the capital of South Korea and one of the most popular destinations among Japanese, Chinese and Thais. Visit the N Seoul Tower, from where you have a fantastic view over the city. Seoul has something for everyone: museums, palaces, restaurants, bars and much more.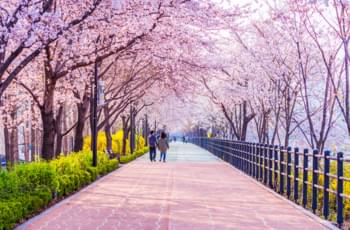 Cherry blossom in spring in Seoul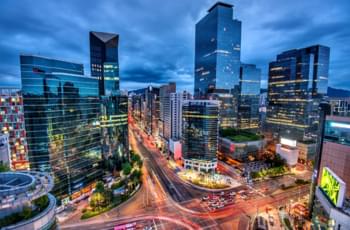 Seoul at night
Bukhansan National park
The Bukhansan National Park is a real natural paradise in the north of Seoul. Park your rental car and go on an adventurous hike. More than 1300 animal and plant species live in the Bukhansan National Park - the ideal destination for all nature lovers!
Gyeongju
In Gyeongju - once the capital of the Silla Empire - you can discover a variety of historical treasures. Marvel at palaces, temples and magnificent pagodas. Some even call Gyeongju a "museum without walls"!
Are there more attractions to visit in South Korea?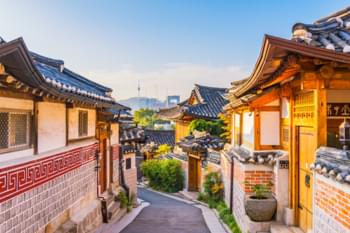 Sunrise over Bukchon Hanok Village
Take a rental car and drive flexibly to all your desired destinations in South Korea. Below you will find an overview of other places of interest that are definitely worth a visit:
Gyeongbokgung
Namiseom
Bukchon Hanok Village
Changdeokgung
Namsan
Seoraksan