Book a rental car in Slovakia
On Driveboo.com you can book a rental car for Slovakia comfortably and safely. The country in Central Europe has more to offer than you might think and is perfect for a road trip by rental car. Landscapes, castles and palaces are waiting to be discovered by you in Slovakia. Book the right vehicle from the comfort of your own home on Driveboo.com. Do you have any questions? Then do not hesitate to contact our service team by e-mail or telephone.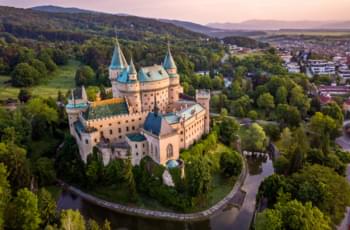 Bojnice Castle in Slovakia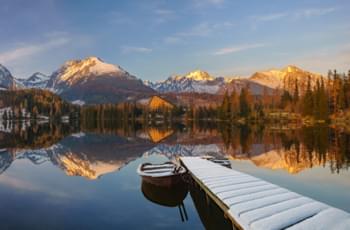 Discover Slovakia's stunning landscape
Where can I get my rental car in Slovakia?
In Slovakia you can pick up a rental car at the following locations:
Discover the highlights of Slovakia by rental car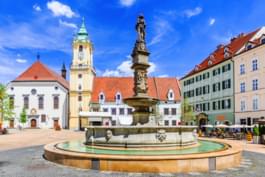 Go for a walk in Bratislava, Slovakia
The capital Bratislava is ideal for a city trip. The most practical way is to rent a car at Bratislava Airport. In this way you can start your holiday right after your arrival in Slovakia. Visit Devín Castle, the Bridge of the Slovak National Uprising or St. Martin's Cathedral. With a rental car you will always be flexible and independent when driving around Slovakia. Make sure you visit the stunning city of Bratislava!
Slovakia is not one of the classic tourist destinations. However, one of the most popular destinations is the High Tatras. The High Tatras is a true natural paradise and the tourist infrastructure is very well developed there. Visit the Tatra National Park with your rental car and look forward to an extraordinary hike.
You should also drive to these places of interest by rental car during your holiday in Slovakia:
Helpful tips for Slovakia
No matter if climbing or hunting, in Slovakia you can live out many activities. As Slovakia is mostly covered with mountains, it is ideal for a winter holiday. However, in spite of the well-developed road network, you should always pay attention to the floor coverings with your rental car, as potholes or unevenness can occur.