Discover Saudi Arabia by rental car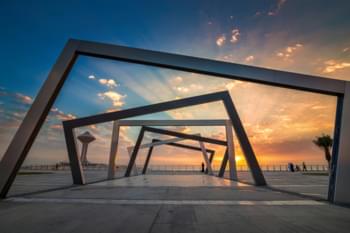 Beautiful sunrise in Saudi Arabia
Discover the desert state of Saudi Arabia flexibly with a rental car. Drive your rental car to the Red Sea, to the capital Riyadh or visit the destination of the annual pilgrimage, Mecca. Saudi Arabia has lots of exciting monuments and religious sites to explore. But also nature lovers will get their money's worth in Saudi Arabia. What are you waiting for? Book the right rental car on Driveboo.com. The portal helps you with the price comparison of the offers of the car rentals and with the reservation. Look forward to an exciting trip to Saudi Arabia!
Which airports are there in Saudi Arabia?
In Saudi Arabia there are the following airports:
If you want to be flexible and independent in Saudi Arabia right from the start, you can pick up your rental car directly at a pick-up point at the airport. In that way you won't waste time waiting for public transport and you will be able to start your holiday immediately.
These are the highlights in Saudi Arabia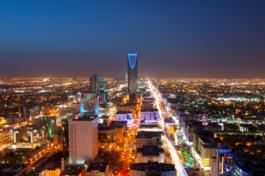 View over Riyadh at night
Riyadh is the capital of Saudi Arabia and is one of the fastest growing economic and cultural centers in the Islamic world. Visit for example the Kingdom Center with the Kingdom Tower, take a walk through a park or stroll over one of the markets. There's always something to discover in Riyadh.
Look forward to an unforgettable time in Saudi Arabia by rental car.
THE PROPHETIC MOSQUE IN MEDINA
The Prophet Mosque is located in the center of Medina and has an incredible capacity of 600,000 believers. The most convenient way to get to this holy place is by rental car. Marvel at the magnificent decorations adorning the mosque. You will remember these impressions for a long time to come.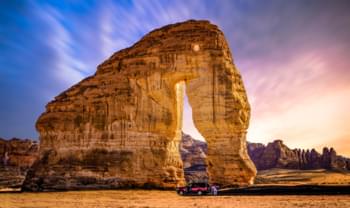 Elephant Rock in Saudi Arabia
You should also drive to these attractions in Saudi Arabia by rental car:
Tiran
al-Masdschid al-Harām
Kaaba
Mada'in Salih
King Fahd's Fountain
Fort Masmak
Jabal al-Nour