Book a rental car for Saint-Barthélemy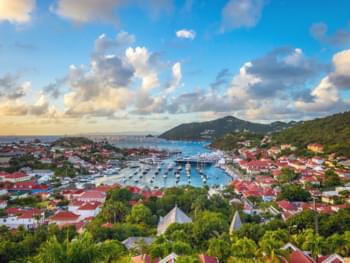 Harbour of St. Barth
Discover Saint-Barthélemy by rental car. The Caribbean island is a great place to be explored by rental car. Visit the capital Gustavia, stroll through the designer shops or just relax at one of the dream beaches. Saint-Barthélemy has something for every taste. You can book the rental car for your trip to Saint-Barthélemy online in advance and pick it up at Aéroport Rémy de Haenen as soon as you arrive. In this way you will be flexible right from the start in Saint-Barthélemy.
Look forward to an unforgettable trip to St. Barth by rental car.
What insurance do I need for my rental car in Saint-Barthélemy?
In order to travel stress-free in Saint-Barthélemy, we recommend that you take out fully comprehensive insurance without excess. In this way you will not incur any additional costs in the event of damage. In addition, you can book these insurance benefits for your rental car on Driveboo.com:
Glass and tyre protection
Underseal
When booking, you can also select these additional options in addition to the vehicle model: air conditioning, all-wheel drive and automatics.
These are the highlights of Saint-Barthélemy
In Saint-Barthélemy you will find countless beautiful beaches. Get into your rental car and discover the most beautiful beaches on your own. Here you will find a few suggestions for dream beaches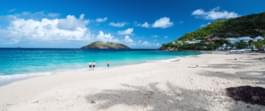 Beach in St. Barth
Saline Beach
Gouverneur Beach
St. Jean Beach
Flamands Beach
Colombier Beach
Lorient Beach
But Saint-Barthélemy has so much more to offer besides beautiful beaches. Make sure to visit the following places of interest by rental car:
Fort Karl
Morne du Vitet
Île Chevreau
Saint Barthelemy Natural Reserve
Gustavia Lighthouse
Already booked the right hotel for Saint-Barthélemy?
A dream holiday in Saint-Barthélemy does not only include the right vehicle, but also the perfect accommodation. If you are still looking for the right hotel for your holiday in Saint-Barthélemy, then take a look at HolidayCheck. The portal shows you the best price for your dream hotel.