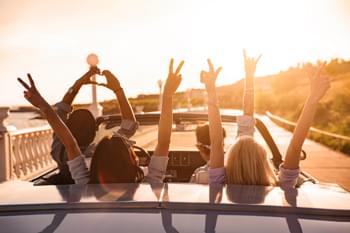 Vehicle classes at Rennes airport
Book a rental car for one week/one day
A rental car is available at Rennes Airport from as little as 202 $ per week or 29 $ per day.
Book a family car
A family car isavailable from as little as 397 $ per week . Here you get enough storage space and room for all fellow travelers.
Reserve a small car
With a maneuverable small car from already 317 $ per week you can drive carefree through narrow streets. You will quickly find parking spaces and are flexible on the road.
Convertible
In the warm months in France it is worth renting a convertible. This is available from as little as 384 $ per week . Enjoy the sunny days of France with your own convertible!