Explore Phnom Penh by rental car
Palaces, monks, temples and a Buddhist culture, welcome to Phnom Penh! The capital of Cambodia is located in the southern part of the country and right next to the river Tonle Sap. The airport of Phnom Penh city is the largest of Cambodia and located around 7 km outside from the city centre. It is very easy to reach the airport by rental car.
What is the best way to book a rental car?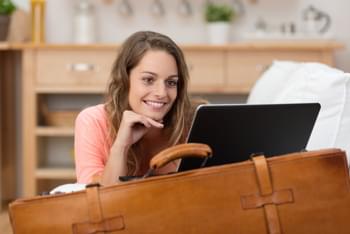 Just enter your travel destination on Driveboo. Afterwards you can simply filter out things you don't need and add things you need for your journey in Cambodia (e.g. child car seat). Like this you can find the perfect rental car! In any case, always use the additional driver option if you are not travelling alone, so that another person is also allowed to drive the car if you are not able to drive. Please keep in mind that you bring your credit card to the rental car station. It has to be issued on the name of the driver of the car.
Here you can see common services offered on Driveboo. If you have any questions regarding the individual services, our service team will be happy to receive your inquiries by e-mail or telephone.
Air conditioning
Automatic
Fully comprehensive and theft protection
Gear change
Glass and tyre insurance
Reimbursement of the excess
Fair tank regulation
All kilometers free

It is possible to cancel all bookings on Driveboo free of charge up to 24 hours before you would pick up the rental car at the station.
Traffic rules - Which rules do I need to follow?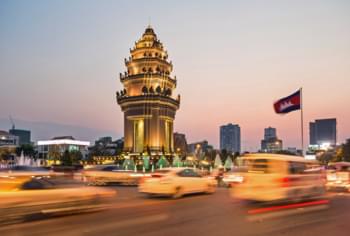 Usually if you drive a car in Cambodia you need a Cambodian driving license. This rule just applies for tourists who stay longer than three months. With an application form, a copy of the German driver's license, a certified translation of the driver's license in English, a copy of the passport and a valid Cambodian visa, you can request a Cambodian drivers license for a fee. Most tourists stay for less than 3 months. If you are one of them the Cambodian police accepts your national drivers licenses. However, we recommend you to bring an international drivers license. You can easily get it at the road traffic office in your area with a valid passport photo and your driving licence for a small fee.
Explore the city - recommendations for Phnom Penh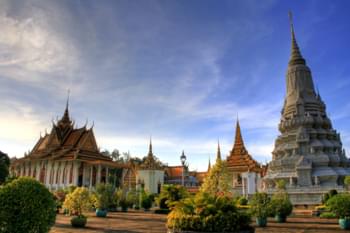 The temperatures in Phnom Penh are between 23°C and 35°C all year long. From April to August the average temperature is at its highest and from July to October there are a lot of rainy days. The "High Season" in Cambodia is from December to March, during these months it is spring and the temperatures are therefore comfortable. You will find the Royal Palace of Phnom Penh close to the city. A beautiful and majestic property where you can find Khmere architecture. It is also the residence of Cambodias king.
Beside the Palace there are many other sights you can visit during your time in the city.
Independence Monument Phnom Penh

Lake Tonle Baki

Cambodia-Vietnam Monument

Wat Botumvatey (temple)

Phnom Peninsula Basket

Wat Langka (temple)

Phnom Penh Water Park

Al-Serkal Mosque

Wat Preah Theat (pagoda)
Experience the country Cambodia by rental car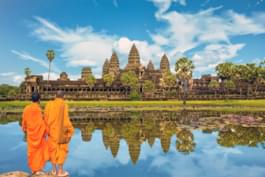 Even though Phnom Penh is exciting and offers your a number of exciting things to do, there are also other parts of the country which you shouldn't miss during your time in Cambodia. The highlight for most tourists are the temples of Angkor Wat.
Here you can find the distance to other hot-spots in the country from Phnom Penh.