Car rental Cambodia: Between beach, nature & culture
A pleasant way to get to know Cambodia is by rental car. With a rental car, you will always be flexible and independent in Cambodia and able to drive to all your desired destinations. Visit the many fascinating temples, go for a hike or relax on Cambodia's beach. With a rental car, you will reach your destinations comfortably. You can find the right vehicle for your trip to Cambodia on Driveboo.com.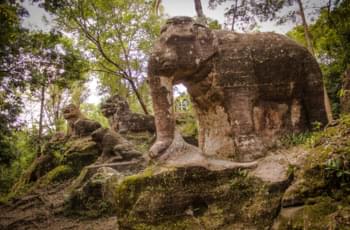 National Park in Cambodia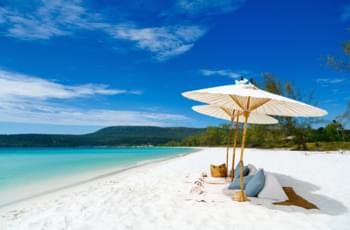 Amazing beach in Cambodia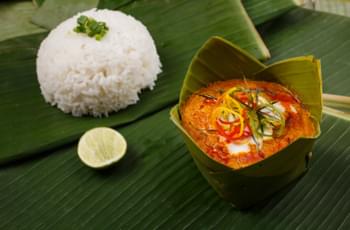 Traditional food in Cambodia
Car rental Cambodia: Where can I get my rental car?
In Cambodia, you can pick up your rental car in the cities of Phnom Penh, Siem Reap and Sihanoukville. Alternatively, you can pick up the car of your choice at one of these Cambodian airports:
Simply book the desired rental car in advance from home. In this way, you can start your holiday in Cambodia stress-free.
Driveboo tip:
On Driveboo.com you can choose the desired model and additional options, such as an additional driver or fully comprehensive insurance without excess.
The sights of Cambodia by rental car
Cambodia has some dream beaches to offer. Get into your rental car and see for yourself. Visit Koh Rong and relax under palm trees with an ice-cold drink. The Saracen Bay with its white sandy beach and crystal clear water is also worth a visit. In Cambodia, you will feel like in paradise!
Angkor Wat is one of Cambodia's most famous temples and a UNESCO World Heritage Site. Since the temple complex extends over a huge area, it makes sense to drive to the individual temples by rental car. The tour will make you feel like Indiana Jones while exploring new corners. The complex is partly overgrown with roots, which gives the whole a unique charm.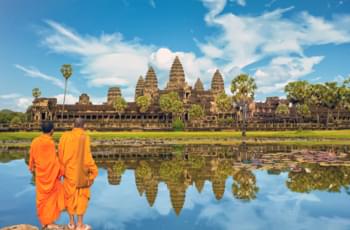 Visit Angkor Wat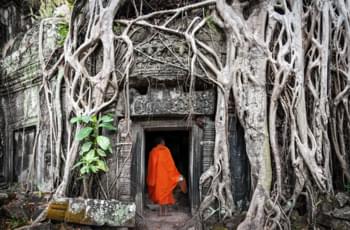 Discovering Angkor Wat
In Cambodia, one highlight chases another. Don't miss the following sights:
Tonle Sap
Bayon
Ta Prohm
Beng Mealea
Wat Phnom
Tuol-Sleng-Genozid-Museum
Already found the right accommodation for Cambodia?
Apart from the suitable rental car, you also need the perfect hotel for your trip to Cambodia. Just take a look at HolidayCheck and find the right accommodation for your dream holiday.
What are my rental car options?
INSURANCE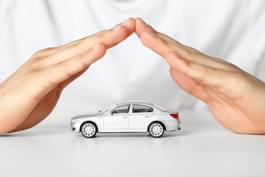 With the right insurance through Cambodia
Even if you drive very carefully and safely, damage may occur to the rental car. To ensure that you can continue your journey without stress, we recommend that you take out fully comprehensive insurance without excess. In the event of damage, you will have to advance the costs. However, you will be reimbursed by your insurance company after your arrival back home. Simply submit the relevant receipts when you return from Cambodia.
One-way rental
For those who want to do a road trip to Cambodia with a rental car, the one-way rental might be the best option. This means that you can pick up your rental car at the location of your choice and return it conveniently to another location.
Additional driver
What does the additional driver option actually mean? If you specify another person as an additional driver when booking, you can take turns driving the rental car. Distances in Cambodia can be very long and if you are planning to do a road trip through different cities. For example, you can visit other cities like Phnom Penh and Krong Battambang.
So that the driver can sit back and relax, too, you can simply hand over the steering wheel to the additional driver.