Car rentals in Paraguay: Most popular car rental destinations
Explore Paraguay by rental car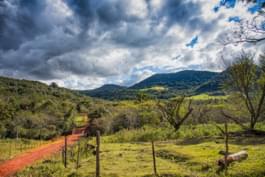 Discover the stunning landscape of Paraguay
If you travel through Paraguay by rental car you will definitely see a lot: untouched nature, impressive buildings and other sights are waiting for you. Book a suitable rental car on our portal Driveboo.com and look forward to an adventurous journey through Paraguay.
Driveboo.com wishes you a pleasant and safe journey with your rental car and lots of fun in Paraguay!
Where can I pick up my rental car in Paraguay?
You can pick up a rental car for your holidays in Paraguay at the following locations. The table also shows you the distance to Paraguay's capital Asunción.
Start your trip through Paraguay right from the airport
This should be noted:
We recommend that you take out fully comprehensive insurance without excess. In this way you won't have to pay any additional costs, even if it gets bumpy on Paraguay's roads.
If you want to be mobile from the moment you arrive, book your rental car from home and pick it up right after your arrival in Paraguay at one of these airports:
Juan de Ayolas Airport (AYO)
Conquer Paraguay with the suitable rental car
Leave nothing to chance and book the perfect vehicle for a perfect holiday in Paraguay. Book your desired rental car from the comfort of your own home before you start your journey. You have the choice between the following models:
Driveboo Tip:
Select additional options, such as all-wheel drive or air conditioning. In this manner your holiday in Paraguay is guaranteed to be an unforgettable experience!
Make sure to visit these highlights in Paraguay
Since you will be mobile and independent with a rental car, you can customize your travel plans for Paraguay. Explore national parks as a nature lover or visit one of the museums if you are a culture enthusiast. You don't have to worry about boredom in Paraguay. Discover the following sights in any case: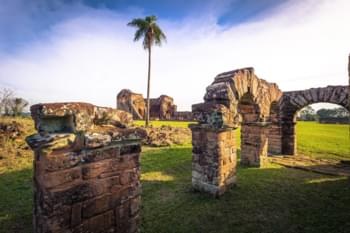 Ancient Jesuit Ruins in Paraguay
Triple Frontera
La Santísima Trinidad de Paraná
Saltos del Monday
Yacyretá
Cerro Peró
Lago Ypacaraí
National Patheon of the Heroes
Sete Quedas
Casa de la Independencia Museum
Ancient Jesuit Ruins