Rent a car at Munich Airport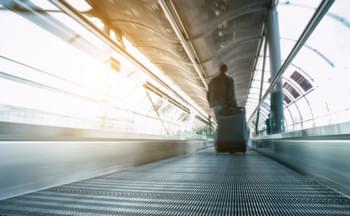 Use the comparison portal to find the cheapest offers for car rental at Munich Airport MUC and book online in advance. Explore the city of Munich by rental car independently and cheap. Nothing easier than that! About 1.5 million people live in the metropolis on the foothills of the Isar river, making it Bavaria's most populous city. Munich has a wide range of historical sights, and the city is also home to world-renowned events. If you have succumbed to the charm of the Bavarian metropolis, you will probably arrive by plane.
Experience autumn in Munich with the matching rental car
The beautiful capital city of Bavaria, Munich is the third largest city of Germany and has a beautiful location at the Isar river. The city is famous because of its unique architecture and uncountable churches, which where build in Romanesque. In autumn you can discover some alluring places that you can reach easily with your rental car. In the list below you can find some examples: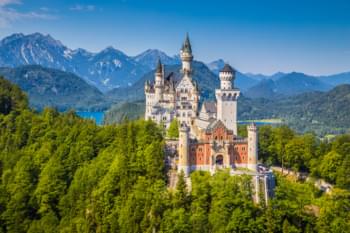 Castle Neuschwanstein
Marienplatz
Münchner Residenz (Castle)
Olympiapark
Allianz Arena (Stadium)
Schloss Neuschwanstein (Castle)
Hofgarte
Altstadt (Old town)
Eisbach
Bavaria Filmstadt (Film studio)
The best time to go to Munich is during summer and early autumn, between May and October. After the winter is ending Germans celebrate carnival and in early summer the beer gardens open up again. The famous Oktoberfest takes places in the last two weeks of September, it's the event which differentiates Munich from every other German city. Travelling in autumn is funny, exciting and also relaxing.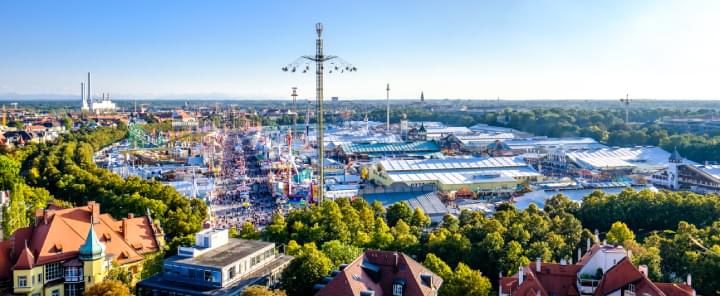 Oktoberfest in Munich
Book a car hire online at Munich Airport
Ideally, you have already implemented your intention to rent a car cheaply through the price comparison at Driveboo. Now you only have to pick up the rental car of your choice after arrival at Munich Airport. Below you will find important information about the airport and the terminals, as well as directions to car rental and how to get to Munich from the pick-up point. We will also give you some suggestions for excursions by rental car.
Pick up your rental car at Munich Airport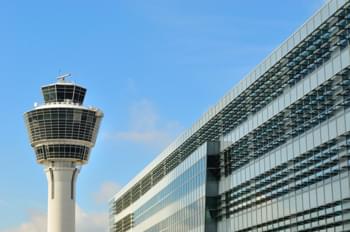 Munich Airport is named after Franz Josef Strauss and carries the IATA Code MUC. With a total area of 1,550 hectares, the airport offers space for two terminals and as many runways. With nearly 400,000 aircraft movements and 42 million passengers per year, the maximum airport capacity is almost fully utilized. For this reason, the airport is about to undergo extensive expansion, with plans for another runway and a new terminal. Flights from European and international companies are currently being handled in Terminal 1. Flights operated by Lufthansa and its partner companies are handled in Terminal 2. The ambience in every terminal is extraordinarily modern and enriched with numerous services.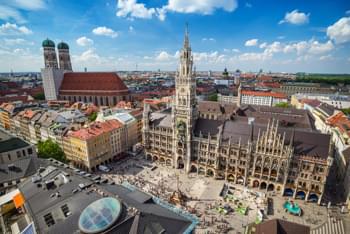 Terminals 1 and 2 are connected to the Airport Center in between. Here you will find check-in desks, travel agencies, airline counters and the counters of all car rental companies. The car rental center is within walking distance of you after collecting your luggage, where you will find all the car rental companies listed on our portal. Since you have already been able to rent a suitable car at Driveboo for a reasonable price, the chosen car rental company awaits you with a completed contract. It is now only necessary to check this for correctness, then you take over the rented car at the pick-up station.
Car hire Munich Airport - The tank regulation
Most of the car hire companies at Munich Airport make use of the full / full tank regulation. Therefore you will receive a full tank car from the provider and you will have to return it with a full tank. In order to meet this requirement, a filling station should ideally be present at the airport. In the following you will find information about filling up at the airport, but please ask the car rental company again for safety's sake.
Refueling your rental car at Munich Airport MUC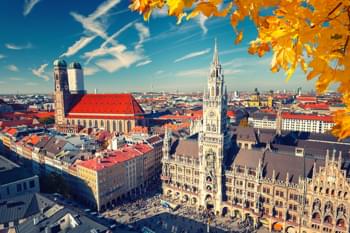 There are many gas stations around Munich Airport, some of which are open around the clock. Some petrol stations have different opening hours on weekends or public holidays. Most of the petrol stations, which are open around the clock, are excluded from this rule.
Explore the city of Munich by rental car
On the motorway it takes about 30 minutes to reach Munich, but the journey time can vary due to the high volume of traffic. If you have added the additional navigation system when booking your rental car, you will find your destination effortlessly. Otherwise you will receive information from your car rental company.
Munich has an exemplary road network, but it can be overloaded at times. Avoid rush hour traffic if possible, so that the joy of renting a car is not clouded by traffic jams. In addition, you should keep to the speed limits when renting a car, as the Munich police force consistently monitors speed limits. In addition, as everywhere else in Germany, you drive on the right and overtake only with sufficient visibility.
The right insurance for your rental car
You can choose the cheapest offer for your car, but you should always choose the premium version when it comes to insurance: Fully comprehensive insurance without excess. Only in this way can you consistently implement your intention to rent a vehicle at a reasonable price. Why? Because with a cheaper insurance option, you might have to pay for the damage in part by deductible in the event of an accident.
Explore the surroundings of Munich Airport by rental car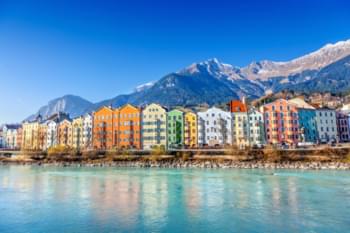 Innsbruck
The range of attractions on offer in the surroundings of Munich is overwhelmingly large, and here is some information on the most popular highlights. Renting a car cheaply to discover the many lakes in the area is an excellent idea in summer. The range of picturesque lakes near Munich is very diverse. Each lake presents itself in its own appearance and offers individual possibilities for recreational activities. You could take the rental car for a day trip to Tegernsee, Starnberger See, Ammersee or Chiemsee. But also a daytrip to Innsbruck or Salzburg in Austria is recommended. The more exemplary selection can be supplemented by many destinations, ideally you can obtain information on this from your car rental company at MUC airport.
Reaching sights in comfort by rental car
The bathing pleasure can be perfectly combined with excursions to historical sights. From the Ammersee you can reach the Andechs monastery within a short time by car, which is cheaply rented at the airport. From Lake Forggensee you can rent a car to the enchanting castle Neuschwanstein.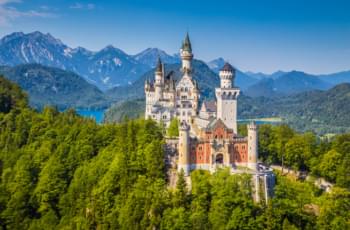 Castle Neuschwanstein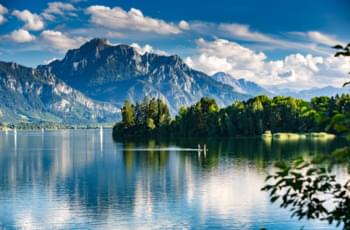 Lake Forggensee
Return of the rental car at MUC airport
Coming from the city center, take the A92 to the airport, fill up your tank and don't park your car at the pick-up station, but leave it in the underground car park. At the end of the short return procedure, all you have to do is choose the right terminal and wait for the departure. Ideally, you should rent a car again on your next holiday trip at a low price via our portal. As a transparently designed online comparison portal, we work together with every reputable car rental company nationwide.