Car rentals in Luxembourg: Most popular car rental destinations
Discover the impressive landscape of Luxembourg by rental car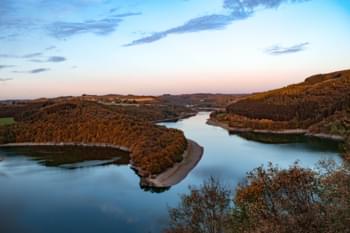 Discover Luxembourg's fascinating ladscape
Valleys, forests and lakes - especially nature lovers who are travelling in Luxembourg by rental car will get their money's worth. The small country in Europe can be easily discovered by rental car. On Driveboo.com you can compare the offers of car rental companies and book the cheapest rental car for your trip to Luxembourg. With a rental car you can drive flexibly and independently to all the desired destinations in Luxembourg. Don't hesitate, book your desired rental car online in advance and look forward to an exciting trip to Luxembourg.
Driveboo.com wishes you a safe and pleasant journey to Luxembourg!
Where can I pick up a rental car in Luxembourg?
If you have already booked the desired rental car online from home, you can pick it up immediately after your arrival in Luxembourg. If you arrive by plane, it is a good idea to pick up your rental car at Luxembourg Airport (LUX). In this way, you will be flexible from the first minute you arrive in Luxembourg and won't have to wait for public transport. Alternatively, you can pick up your rental car in one of the cities of Luxembourg. Below you will find a small selection:
These are the sights in Luxembourg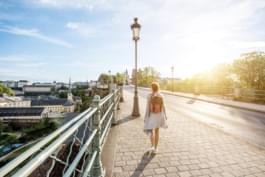 Discover Luxembourg on your own
In Luxembourg you are guaranteed to have an exciting time. Embark on a mountain bike tour or park your rental car and go for a hike or an extended walk. Whatever your perfect holiday in Luxembourg looks like, a rental car will take you comfortably to all your desired destinations. Below you will find a few ideas for excursions, including the distance by rental car from Luxembourg Airport.