Car rentals in Kenya: Most popular car rental destinations
Rental car Kenya: Welcome to Africa!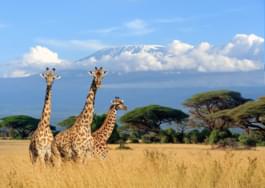 On safari in Kenya
Get into your rental car and look for the Big Five in Kenya! Or drive to the beach with your rental car and enjoy the fantastic weather. No matter what your perfect Kenya holiday looks like - with the right rental car you will always be flexible and able to discover Kenya independently. Book your dream car on Driveboo.com. Our portal shows you the offers of the car rentals transparently and helps you with the booking. The Big Five are waiting for you!
Where can I pick up a rental car in Kenya?
You will probably travel to Kenya by plane. Then it makes sense to pick up the rental car directly at the airport. Book your dream car from the comfort of your own home and pick it up right after your arrival at Mombasa Airport or at Jomo Kenyatta International Airport. Alternatively, you can pick up your rental car in the city centre of Mombasa or Nairobi.
This should be noted:
If you are travelling through Kenya, you should take out fully comprehensive insurance without excess. In this way, even in the event of damage, you will have no further costs and you can enjoy your holiday stress-free.
Explore the highlights in Kenya with a rental car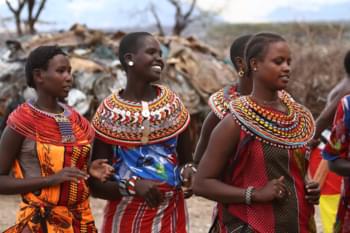 Massai in Samburu National Reserve
With a rental car, you are always flexible and independent when travelling through Kenya. Visit adventurous national parks or drive to the following sights in Kenya by rental car:
Masai Mara
Amboseli National Park
Nakurusee
Mount-Kenya Massif
Tsavo-East National Park
Samburu National Reserve
Diani Beach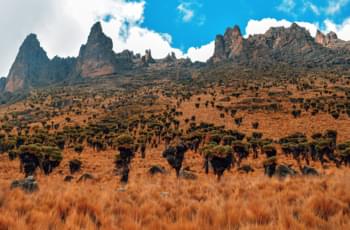 Mount Kenya National Park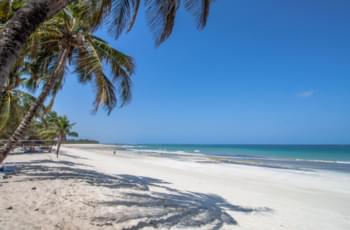 Diani Beach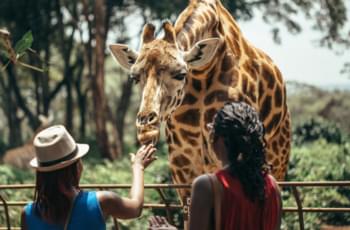 Nairobi National Park
Discover Kenya's neighbouring country Tanzania
If you love Africa, you should also visit Kenya's neighbouring country Tanzania. Go on a safari with a rental car in one of the national parks or go for a hike on Kilimanjaro. If you are looking for paradise beaches, don't miss the island of Zanzibar.
Rent a car in Kenya
INSURANCE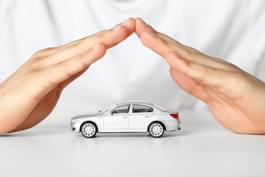 With the right insurance through Kenia
Even if you drive very carefully and safely, damage may occur to the rental car. To ensure that you can continue your journey without stress, we recommend that you take out fully comprehensive insurance without excess. In the event of damage, you will have to advance the costs. However, you will be reimbursed by your insurance company after your arrival back home. Simply submit the relevant receipts when you return from Kenya.
One-way rental
For those who want to do a road trip to Kenya with a rental car, the one-way rental might be the best option. This means that you can pick up your rental car at the location of your choice and return it conveniently to another location. This is particularly useful if you are heading for Nairobi, Mombasa, Nakuru and Kisumu.
Additional driver
What does the additional driver option actually mean? If you specify another person as an additional driver when booking, you can take turns driving the rental car. Distances in Kenia are often very long. If only one person drives the rental car, this can be quite exhausting. So that the driver can sit back and relax, too, you can simply hand over the steering wheel to the additional driver.
VEHICLE MODEL AND EQUIPMENT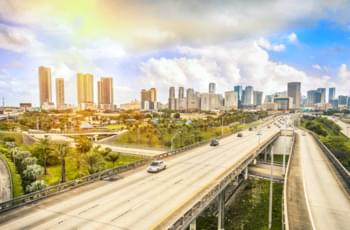 By small car through the big city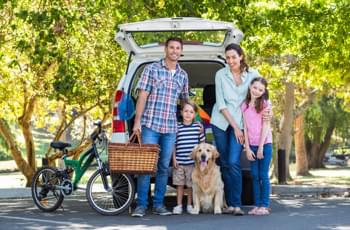 Enough space in the minivan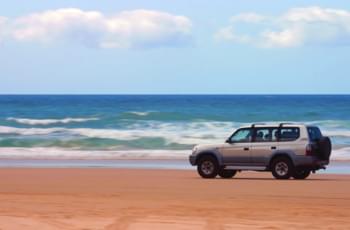 Safe journey with the SUV
Do you travel to Kenya with friends or family and have a lot of luggage? Then it's best to rent a minivan. In this minivan, you should have no space problems. If you want to drive a lot through the terrain, you can rent an SUV. In this way, you will never get stuck. If, on the other hand, you need a rental car for the city, we recommend a small car. It is manoeuvrable and fits into even the smallest parking space. As you can see, everyone will find what they are looking for on Driveboo.com. With the price comparison service, you will find the best fitting offer for your stay in Kenia. If you want to adapt the car even more to your wishes, you can also select the options all-wheel drive, air conditioning or automatic.
Car Hire Kenya - the speed limits
Rental Car Kenya - important traffic rules:
Driveboo Tip:
Kenya follows left-hand traffic
When it comes to seatbelts, all passengers are obliged to wear them.
A high penalty will be applied if you are caught drinking and driving. The permissible blood alcohol level is 0.8 %.
It is forbidden to use your mobile phone for calling or texting while driving.