Rental car Tanzania: Hakuna Matata
Experience the fascinating country of Tanzania on your own with a rental car. Watch the Big Five on a safari, climb Kilimanjaro or relax on the beach in Zanzibar. With a rental car you can reach all your destinations in Tanzania flexibly and independently. You can find the right vehicle on Driveboo.com. Book your desired car online in advance and pick it up after your arrival in Tanzania at one of the car rental companies.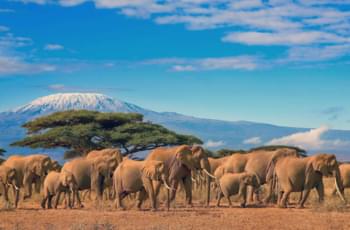 Going on safari in Tanzania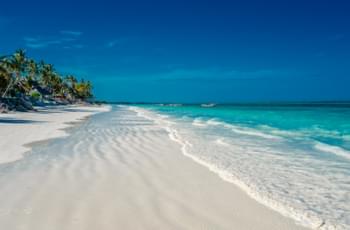 Enjoy the beach in Zanzibar
Car rental Tanzania: Where can I get my rental car?
You can pick up your rental car from these locations on the mainland of Tanzania:
If you want to spend a dream holiday on the dream island Zanzibar, which belongs to Tanzania, you will find car rentals where you can collect your rental car in the following places:
Discover the mainland of Tanzania by rental car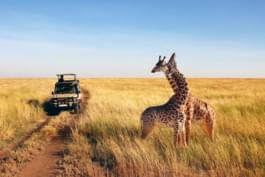 Watch wild animals during a safari in Tanzania
In Tanzania there are many national parks where you can discover the Big Five either with a guide or with a rental car on your own. Watch elephants, lions, gnus, zebras, buffalos and giraffes in the Ngorongoro Conservation Area, Tarangire National Park or Serengeti National Park.
It is best to take an off-road vehicle if you want to go on your own. There won't be any problems with an SUV as rental car, even on unpaved roads.
You have a beautiful view of Kilimanjaro from Arusha. From here most of the tours to the highest mountain in Africa start. If you climb Kilimanjaro, you will encounter five different climate and vegetation zones. However, the hike is not for people who are not into sports. But if you dare the ascent, you will be thrilled!
Treat yourself to a break on the dream island of Zanzibar
You can reach the spice island Zanzibar either by plane or by ferry from Dar Es Salaam.
Make sure to visit these dream beaches on Zanzibar by rental car: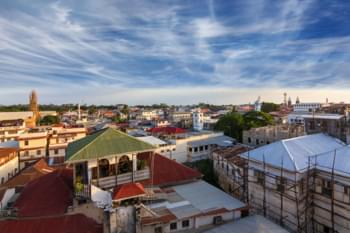 View over Stone Town
But not only the beaches of Zanzibar are worth a visit. Stone Town is the oldest district of Zanzibar City and got its name from the coral limestone with which the buildings were made of. Stroll through the many alleys with imposing doors and souvenir shops, enjoy the sunset on one of the roof terraces and visit the Forodhani Food Gardens Market, a night market where you can sample all kinds of delicacies.
You will definitely enjoy your stay in Stone Town.
Driveboo Tip:
Make sure you treat yourself to a coffee at Zanzibar Coffee House. The view from the roof terrace is priceless!
Spice tour: that's why Zanzibar is called "Spice Island"
Kitesurfing on the East Coast: a true paradise for all water sports enthusiasts
Conversation with a Massai on the beach: find out how many cows you are offered
Fukuchani Village: here you will get to know the original side of Zanzibar
Prison Island: find the oldest giant turtle of the island
Nakupenda Beach: relax on the sandbank, which only exists at low tide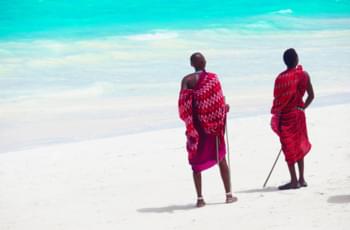 Two massai at the beach in Zanzibar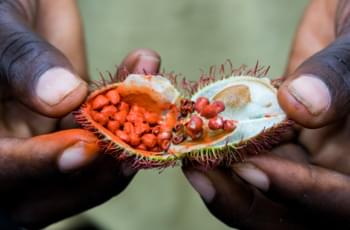 Go on a spice tour in Zanzibar